Giny and Jony, India's leading brand specializing in kids wear has come up with a newly developed touch point for consumers through a specially designed M-App where consumers can not only locate the nearest stores but also access all the offers, schemes and loyalty points while on the go.
As being mobile and providing services via Mobile is the latest way to Digitalization, the main focus in providing these services is to integrate digital technologies into everyday life.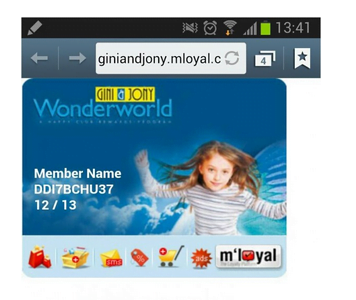 By bringing this innovation, Giny & Jony aims to stay ahead of the race and vows to give its customers the best of the best services. "In today's world, technology is what is bringing the world together, we at Giny & Jony hope to make use of this technology through our M-App in order to come close to our customers", says Mr. Anil Lakhani, Managing Director, Giny & Jony.
If you are a regular shopper at Giny and Jony you have got another reason to rejoice.
P.S The mobile URL is customized for each mobile no and is generated only if the customer details are registered with Giny and Jony.
Passionately following the Indian #Telecom Industry for over a decade from Business, Consumer and a Technical perspective. My primary focus area is Consumer & Digital Experience.