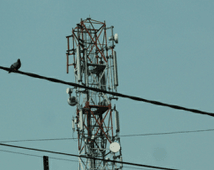 Department of Telecommunications (DOT) panel has decided to follow same method used in last February auction for determining the base price of the spectrum for next round of auction.
Earlier Telecom Regulatory Authority of India (TRAI) had recommended a base price 10% higher than what it had received in the last auction.  DOT formed a committee to study TRAI's recommendations on valuation of spectrum being put up for sale. Committee expressed the view that same approach as was used in February 2014 should be used for next auction to determine the base price of spectrum.
The committee rejected TRAI recommendation to take back 900 Mhz spectrum from BSNL as DoT has no jurisdiction to take back spectrum from the public sector firm under licence condition. It also asked the regulator to reconsider its recommendation of conducting simultaneous auction across the 800 MHz, 900 MHz, 1800 MHz and 2100 MHz bands.
TRAI wanted DOT to take back 1.2 MHz of efficient 900 MHz bandwidth from BSNL in all circles except Punjab where its permits expire in 2015-16. This was aimed at freeing up additional spectrum in 900 MHz band before the auction. TRAI had also asked DoT to come up with a road map for auctioning 700 MHz band used for 4G services, before conducting the next spectrum sale. But DOT panel rejected this recommendation on the grounds that the upcoming auction of 1800 MHz and 900 MHz bands should not be linked to the 700 MHz spectrum sale road map.
Other key recommendations of TRAI  including reducing the minimum bidding quantity in the 900 MHz band and taking back MTNL's entire allocated CDMA spectrum and half of BSNL was rejected by the panel. The dot panel report will be placed before Telecom commission today to discuss the minimum price of spectrum in the next round of auction.
A large part of the spectrum being put for sale is currently held by Airtel, Vodafone, Idea and Reliance whose license are set to expire by 2015-2016. In order to continue service, they have to win back the spectrum in upcoming auction.