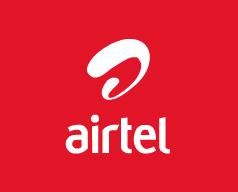 Airtel has launched 'One Touch Internet', a first of its kind initiative aimed at simplifying internet services for millions of first-time users in India.
The company's 'One Touch Internet' is a WAP (Wireless Application Protocol) portal designed with a simple, secure and intuitive interface that will allow first-time users to discover the internet easily and help them overcome common perception barriers around the mobile data experience.
"Now available for prepaid mobile customers of Airtel - 'One Touch Internet' will work as a single point destination for uninitiated internet users to see-try-buy a host of popular services (including social networking, videos, online shopping and travel bookings) through *free tutorial videos and trial packs – all with just one touch," the company said.
"Airtel's 'One Touch Internet' will address these very customer challenges and play the crucial role of hand-holding first-time mobile users as they discover the internet. We believe that this initiative can play a transformational role in breaking perception barriers among customers and demystifying the internet not only for the young and urban, but for people from across generations and social strata – thus giving the Indian masses an opportunity to enjoy their first ever internet experience," said Srinivasan Gopalan, Director – Consumer Business, Bharti Airtel.
To self-learn or have family and friends explain the internet to them easily, Airtel prepaid mobile customers can now call 111 or simply visit one.airtel.in on their mobile phones' web browsers. Currently available in English and Hindi, 'One Touch Internet' will soon also be available in 8 Indian vernacular languages in weeks to come.
Our Take:
If you are reading this, then no doubt you are not a first time internet user. There are still many users varying across different age groups who don't know what internet is and how can it be used.
Airtel now wants users who have never experienced internet due to whatsoever reasons to use INTERNET on mobile and thus came up with a portal to facilitate the use of internet to first time users.
Airtel calls it a product but I can say this is a layer between the internet on mobile and a first time user to experience internet on mobile without worrying about any false deductions or the way they use internet on mobile as usage/pack section can be monitored using MyAccount section of the portal.
First time internet users also get tutorials in the form of videos on how to use internet on airtel mobile and airtel calls these airtel gurus.
This has nothing to do with already internet savvy users but just an attempt to bring the other group of users to use internet on Airtel network and increase data consumption and spread internet usage awareness.