Last time i covered detailed analysis on Airtel Customer Care IVR and now it's time for Vodafone.As already discussed the primary objective of an IVR is to provide information about products and services while navigating across various legs and to comfort users with updated and required information via a toll free number without the need for agent assistance.Lets see what Vodafone has packed in it's IVR system for its users from this infographic.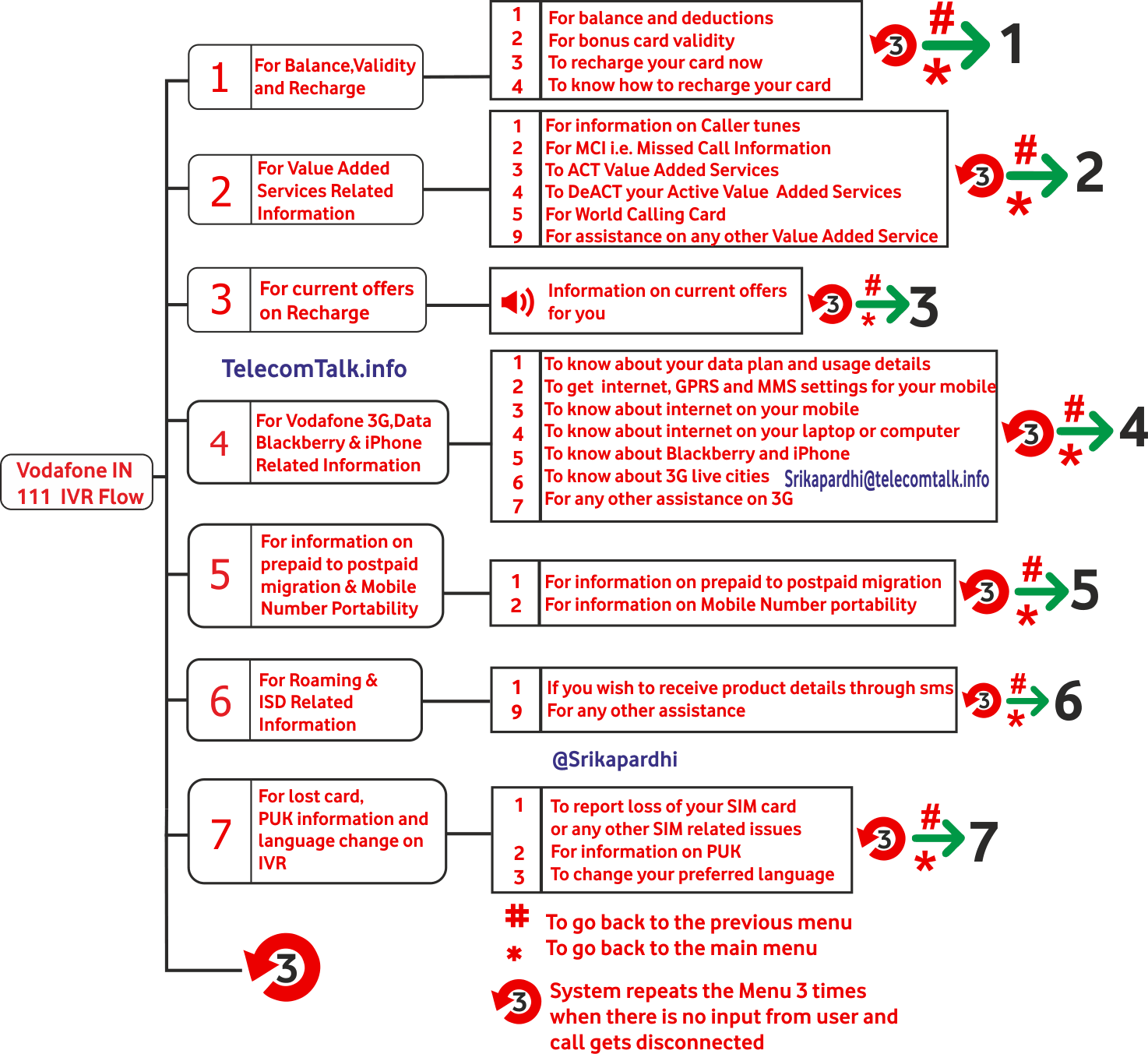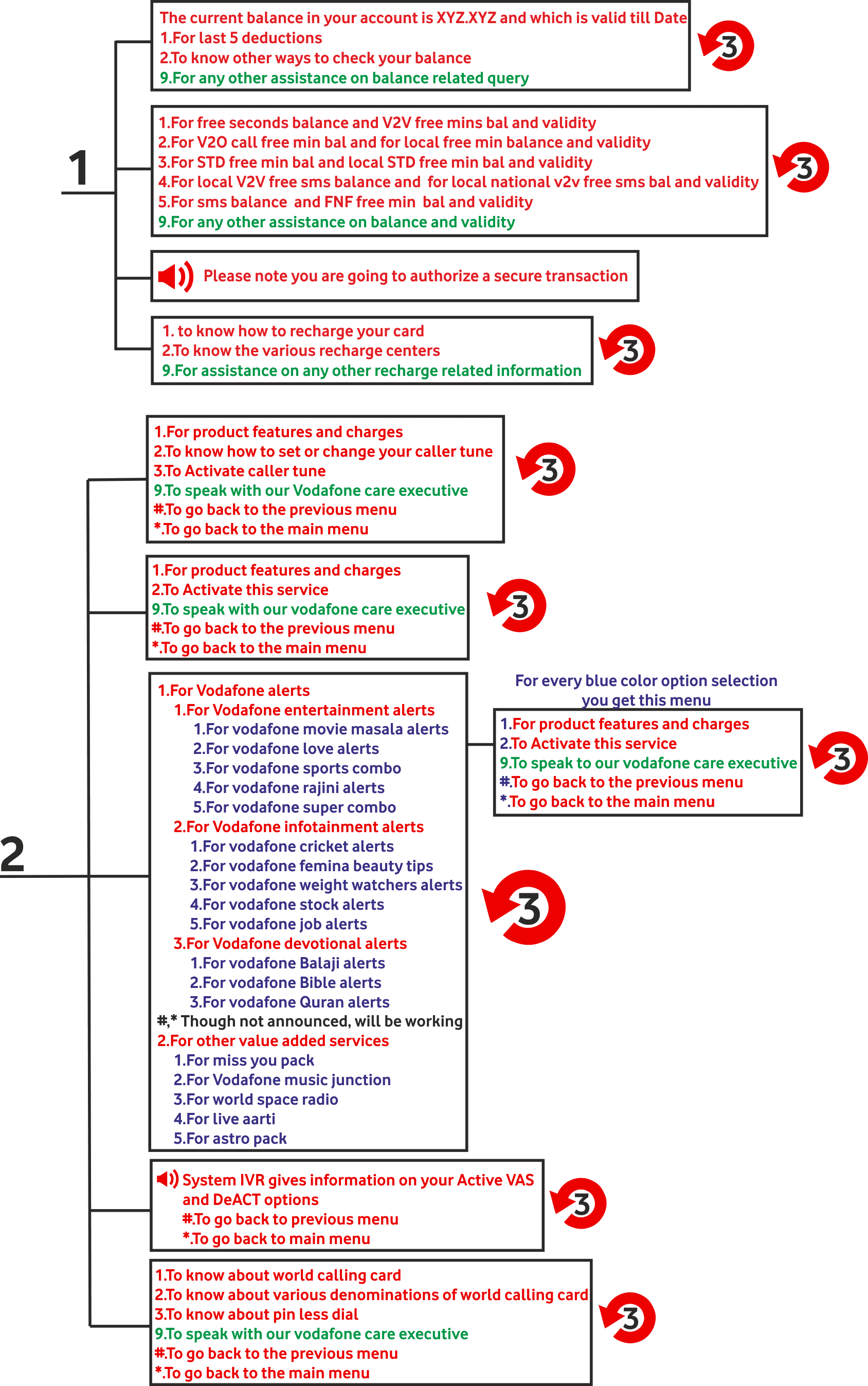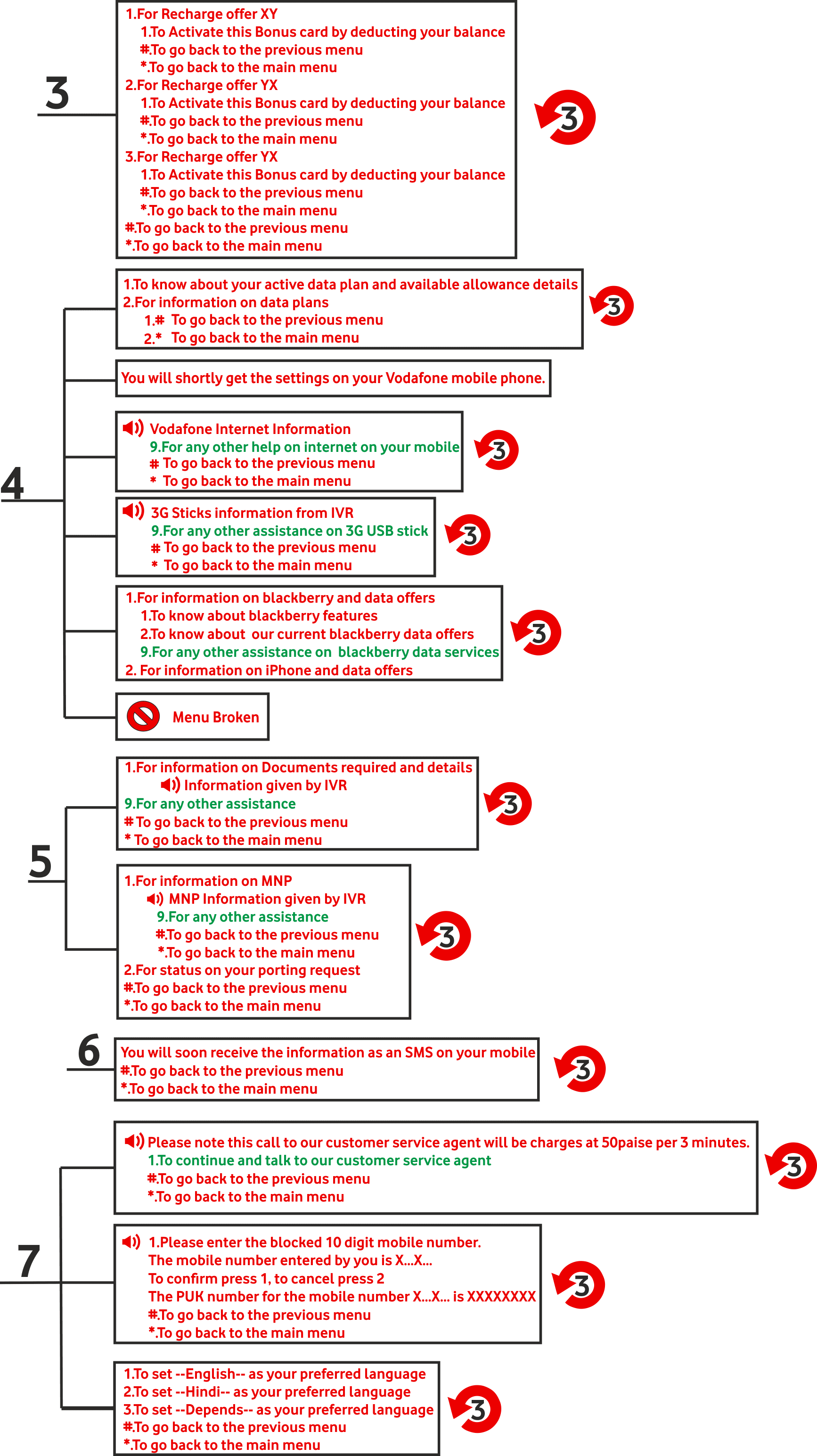 Every leg of Vodafone IVR is designed in such a way that it repeats itself 3 times until an input is received from the user while also giving options to navigate back to previous and main menu across all the legs present in the IVR. Agent assistance is also connected at all the places where required and before connecting to a CC executive you will hear an announcement that you will be charged 50p/3min and upon users confirmation you will be connected to an executive for assistance.
Dear readers, do you think Vodafone IVR is complete with all the required information a user needs or you find anything missing? Does it compete with Airtel IVR system? Let us know via comments.
*I have tried my best to come up with a detailed flowchart on how in general a Vodafone prepaid customer care IVR looks like.This may differ from circle to circle and with different profile customers.My main intention is to bring an overview on how a Vodafone customer can generally flow through the IVR, get information and directly speak to 111 executive if required.