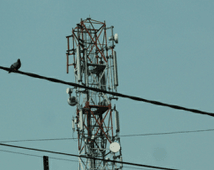 The telecom department has finally completed allotting a major part of the 1,800 MHz spectrum it auctioned earlier this year.  Bharti Airtel, Vodafone, Idea Cellular, Reliance Jio Infocomm and Uninor were the companies that won it. Bharti Airtel is awaiting allocation of the more efficient 900 MHz spectrum secured in Delhi, Kolkata and Mumbai. On the other hand, Vodafone has been allocated a portion of the 900 MHz spectrum it won.
Idea Cellular has received a sizeable share of 1,800 MHz waves but it is yet to receive its 5 MHz block of efficient 900 MHz spectrum in Delhi which will be used by it for delivering 3G services. Reliance Jio is believed to have got the complete spectrum too. It has received the letters of intent and is currently earmarking allocation letters from DoT with regard to the 1,800 MHz spectrum.
Uninor has received the allocation of the spectrum it won for Assam but hasn't give information about a timeline regarding the launch of its services in Assam. The spectrum was with the defence ministry earlier and has been cleared due to the government's efforts of fast-tracking the allocation due to unrest among the telecom operators.