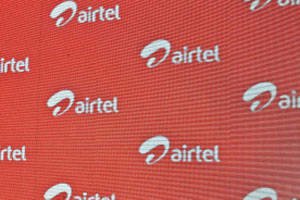 Continuing its effort to bring world class of communications Indian telecom giant Bharti Airtel has lit up operations of its high capacity terrestrial optical fiber link between India and Bangladesh. The link, which extends from Bongaon in West Bengal (India) to the Petrapole-Benapole border, will enhance voice and data connectivity between the two countries as well as transit traffic between Bangladesh and the rest of the world.
The link will also provide robust network infrastructure and high bandwidth to support the anticipated data thrust in Bangladesh, as 3G services are coming soon in the country. Airtel also offers mobile services in Bangladesh, following it acquired Warid Telecomm.
"This commencement of terrestrial optical fibre connection between India and Bangladesh will be a key catalyst for Bangladesh's future growth in telecommunication. This will enable Bangladesh to connect to the rest of the world with improved voice quality and high speed data," Chris Tobit, Chief Executive Officer of Airtel Bangladesh said.
Connected to Airtel's state-of-the-art domestic and global network, the cable offers seamless connectivity to enterprise and carrier customers for transiting traffic between Bangladesh and key business hubs like Singapore, London, Chennai, Mumbai and Los Angeles via India. The cable is further interconnected with the fibre backbone constructed from the Benapole border to Dhaka by the International Terrestrial Cable licensees in the region.
This alternate international gateway to Bangladesh offers dual path connectivity ensuring high uptime and service levels. Along with the bouquet of voice and data services, the link will also enable Bangladesh enterprises to access a wide array of internet and communication applications hosted by Airtel on its cloud platform and utilise the digital media exchange platform services like media distribution and digital signage.
Airtel's network runs across 171,610 route kms of optical fibre, while its global network spans across 225,000 route kms covering 50 countries and five continents.
This network includes Bharti's i2i submarine cable connecting Chennai to Singapore, consortium cables like SMW4 connecting Chennai and Mumbai to Singapore and Europe, Asia America Gateway (AAG), India-Middle East-Western Europe (IMEWE), Unity, EIG (Europe India Gateway) and East Africa Submarine System (EASSy). Bharti Airtel also has direct terrestrial cables connecting China and other SARRC countries like Nepal, Pakistan and Bhutan.