People hash over GSM and CDMA networks, but they hardly dig in deep and identify the parameters on which these two split hairs from each other. For most of them, CDMA is the network offered by MTS India, Reliance and TATA Indicom, while GSM is the network provided by major companies like Airtel, Idea, Vodafone, Reliance, BSNL, Tata, Aircel and a few others.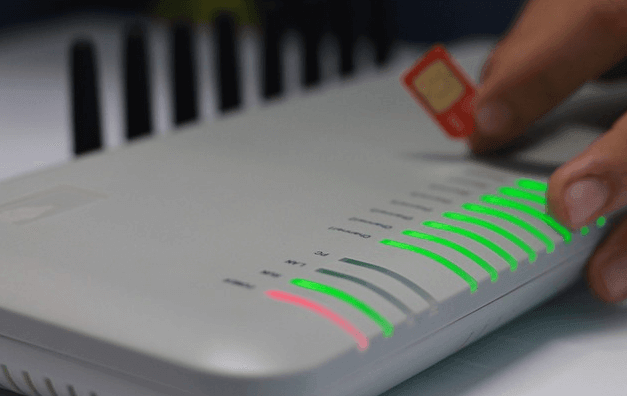 According to a TRAI report, over 876.15 million people use GSM network while 54.05 million use CDMA in India. Among GSM service providers, Bharti Airtel leads the chart with a whopping 211.55 million subscribers, followed by Vodafone (173.85 million) and Idea (143.56 million). BSNL and Reliance GSM have 84.61 million and 82.61 million subscribers respectively. The next two spots are reserved by Aircel with 75.85 million subscribers and Tata GSM with 49.04 million subscribers. The report compiles data up to September 2014.
To everyone's surprise, even after better performance in many segments, people don't contemplate to use CDMA network in communications needs in day-to-day life. Here are a few major differences between GSM and CDMA that drive their decision-making process.
Evolution
GSM and CDMA network technologies are used all over the globe. GSM (Global System for Mobile Communications) was invented in 1990 in Europe by the GSM Association that came into existence in 1987 with a prime objective of offering, developing and overseeing GSM's growth internationally.
CDMA (Code Division Multiple Access) is a proprietary standard that was launched by Qualcomm Inc in USA. It was 1995 when CDMA crossed United States' boundaries and became an international standard.
Popularity
GSM is an international standard based on Time Division Multiple Access. It's used across the globe, especially in Europe, Asia and Middle East, while CDMA is restricted to a few Asian countries and United States.
Handset Compatibility
When it comes to GSM network, users can pick from a wide range of handsets available in the market. The only condition is that they should be GSM 900/1800 compatible for usage in India.
In the case of CDMA, users don't have these many options. Each handset is network locked, which means that if you have bought Reliance CDMA handset, you cannot use Tata Indicom network on that.
GSM handsets are SIM protected, while CDMA handsets are network protected.
Frequency of Changing Service Providers
If you are using GSM service, you can change your network by changing SIM card. There is no need to change your beloved handset. Alas! It's not the case with CDMA. If you want to switch between Reliance and TATA or Reliance and MTS, or TATA and MTS, you will have to change your handset. You can't use the same handset for two different CDMA networks. It's one of the biggest reasons why people prefer GSM over CDMA.
Quality of Handsets
With increasing market of mobile handsets in India, you can find an extensive range of GSM supporting handsets equipped with rich features. When it comes to CDMA, you have a limited range of handsets in the market. Even though, companies have started offering smart CDMA handsets these days, yet they are very limited compared to GSM handsets.
Network
GSM enabled handsets have a corresponding network tower that helps in setting up connection in any particular area for better communication. In the case of CDMA, every handset is equipped with a special code and one physical channel that sends and receives the signal.
Voice Quality
It's one of the very few drawbacks of GSM network in India. GSM enabled handsets use different frequencies i.e. 850/900/1800/1900 MHz, which more or less upset the voice quality. When it comes to CDMA network, most deployments are on 850 MHz (1900 MHz deployments are less common) due to which you get an outstanding voice quality. It's the main reason why the number of call drops are lesser on CDMA networks than GSM networks.
Data Transfer Speed
Another drawback of GSM network is data transfer speed. Unless the handset is EDGE (Enhanced Data Rates for GSM Evolution) enabled, you cannot expect a decent data transfer speed while using GSM network. In the case of CDMA network, all the handsets are BREW (Binary Runtime Environment for Wireless) enabled, which automatically exhilarates the data transfer speed. BREW is exclusively available for CDMA networks only.
International Roaming
If you are travelling from India to any other country, you are advised to carry GSM enabled handset. All the GSM service providing companies have excellent tie-ups with global telecom service providers, which give them a direct access to their home locations. However, you need to check the roaming charges, which vary from operator to operator.
If you are a CDMA user, you might have to face some problems during any international trip. Most of the CDMA service providing companies aren't allowed to access overseas networks. Tata is looking forward to launching T-SIM soon that will facilitate international roaming without changing the number.
International Use
As and when you travel abroad, you can use the same GSM handset for communication needs, provided it is quad-band (850/900/1800/1900 MHz) enabled. You can easily purchase a local number in the visiting country and save your international roaming charges. But if you are a CDMA user and your handset doesn't support SIM card, you cannot use it internationally. So, GSM network is more convenient and hassle-free for frequent international travelers than CDMA network.
| | | |
| --- | --- | --- |
| Features | GSM | CDMA |
| Stands For | Global System for Mobile communication | Code Division Multiple Access |
| Evolution | 1990 | 1995 |
| Presence | Europe, Asia and Middle East | US and Asian Countries |
| Handset Compatibility | 850/900/1800/1900 MHz | 850/1900 MHz |
| Switching B/W Service Providers | Simply Change Your SIM Card | Handset Needs To Be Changed |
| Handset Availability | Wide Range of Handsets Available In The Market | A Limited Range of Handsets Support CDMA |
| Voice Quality | Fluctuates From Time To Time | Comparatively Better Voice Quality |
| Data Transfer Speed | Lower Data Speed | BREW Facilitates Faster Data Transfer |
| International Roaming | Easy And Convenient | Hardly Any CDMA Network Provider Offers International Roaming |
| International Usage | Easy To Use | Difficult To Use |
These are some of the basic differences between GSM and CDMA networks that you should keep in mind to have a pleasant experience.