Recently, it was reported that Reliance Jio has started selling the Reliance JioPhone for the second time. Today, the company is sending out text messages to customers who have shown interest in purchasing the JioPhone before the official launch. In the text message, the company is asking the customers to head over to a nearby Jio store and pick up the JioPhone, meaning the device may be available for everyone out there.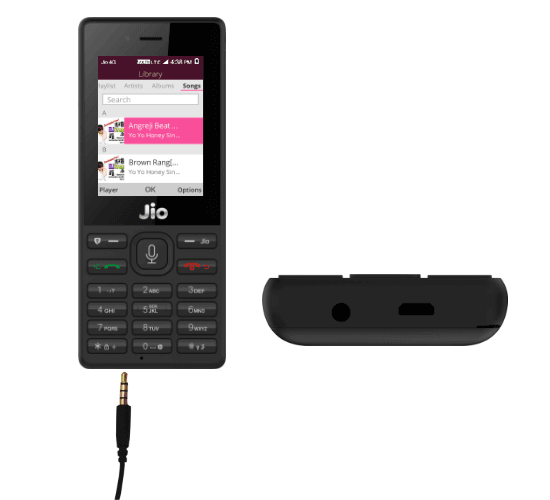 In the recent report, it was stated that the JioPhone would be available only for consumers who showed in purchasing the device before the first sale. It was also said that a token would be given to the customers receiving the text message, however, in the message I received, there's an URL which displays the nearby store.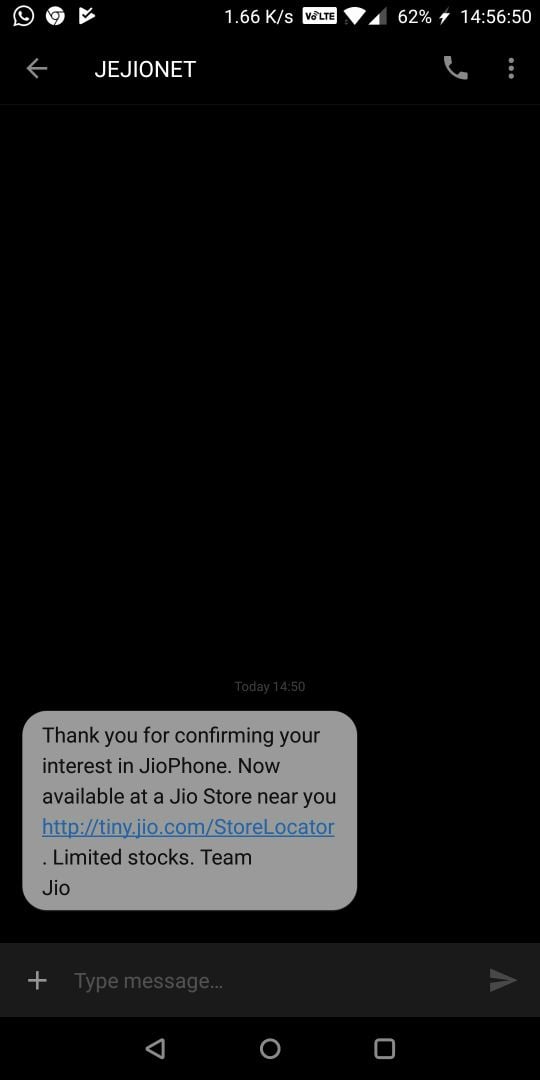 "Thank you for confirming your interest in JioPhone. Now available at a Jio Store near you . Limited stocks. Team Jio." This is the message sent by Reliance Jio.
Also, in the message, Jio is highlighting to rush to the Jio store if you're interested in purchasing the JioPhone because stocks are less this time around as well. In the first sale, Jio managed to grab six million bookings, and more than 10 million customers showed interest in purchasing the JioPhone.
Customers interested can head over to the nearby Jio store and pay Rs 1,500 to get their JioPhone. For the unaware, the Reliance JioPhone is effectively priced at Rs 0, but as a security deposit, Jio is collection Rs 1,500 from every customer. That said, Jio will return the security deposit amount after three years.
There will be limited people who're still interested in purchasing a JioPhone, thanks to the company's recent update on terms and conditions. To give a brief idea, you have to recharge every month with the Rs 153 tariff plan for 36 months to get the refund the amount back. But the JioPhone is still the best feature phone out there on the market, and by paying just Rs 153, you can enjoy unlimited voice calls and 500MB data per day for a month.
Will you purchase a JioPhone now? Let us know by commenting below.