Bharat Sanchar Nigam (BSNL) has introduced unlimited annual broadband plan–BBG Combo UL 5500, for Nadiad SSA of Gujarat circle and customers have to make an annual payment of Rs 5,500 to avail the offer.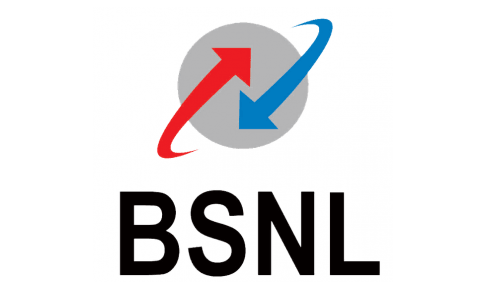 The plan is already available as a promotional offer in Godhra, Himatnagar, Jamnagar and Bhuj SSAs of Gujarat circle and will be available in Nadiad SSA for a period of 90 days with effect from April 13, 2016.
BG Combo UL 5500 offers 2 Mbps speed and comes with FUP limit of 1 GB per month. However, post FUP speed is limited to 512 Kbps. The combo plan also offers unlimited free calls between 9 PM to 7 AM to any network in India.
S. No.
Particulars
BBG Combo UL 5500 CS73*
1
Monthly Bandwidth (Download Speed)
2Mbps till 1GB, 512 Kbps beyond
2
Applicability
All Users in Nadiad SSA of Gujarat circle only
3
Monthly Rental Charges (Rs)
Not Applicable
4
Annual Rental charges (to be collected in advance) (Rs.)
5500
5
Two Years Payment Option (Rs.) [21 x FMC]
Not Applicable
6
Three Years Payment Option (Rs.) [30 x FMC]
Not Applicable
7
Download/Upload Limit (MB/ GB) per month
Unlimited
8
Addl. Usage Charges/MB beyond free download/ upload limit (Rs)
Not Applicable
9
Free E-mail IDs/Space (Per E-mail ID)
1/1 GB
10
Static IP Address (On Request)
Not Applicable
11
Security Deposit
Nil
12
Minimum Hire Period
One Year
13
Telephone fixed monthly charges in Rs
Nil
14
Free Calls (within BSNL N/W) per month
Nil
15
Additional facility
Unlimited free calling during night hours (i.e. 9

PM to 7 AM) on any network within India

16
MCU charges/ pulse in Rs.
(To BSNL N/W after free calls)
1
(To other N/W)
1.2
17
Modem & other charges
As per Existing Charges
Note: Do check with BSNL before opting any plans
BSNL continues introducing more SSA specific broadband plans to counter competition from local broadband players. As with other circle/SSA specific plans, the above plan is only offered in those locations of Nadiad SSA, where there is a matching competition from private operators.
An IT professional who has got great passion for telecom. Has been closely watching Indian telecom space since 2009.