Bharat Sanchar Nigam Ltd (BSNL), the state-run telecom operator, clocked more than 250TB of data in a single day of the month of October with data STVs revenue being more than 100 crores in a month, the Chairman and Managing Director Sh.Anupam Shrivastava, conveyed to staff members on Deepavali greetings.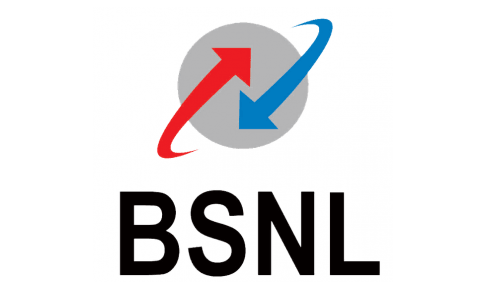 Shrivastava said that BSNL has already started showing signs of revival as a result of initiatives taken by the telco's management.
Some of the initiatives included Free Night Calling from BSNL landline to all networks, Free Incoming Roaming services for all BSNL mobile customers, laying special emphasis on Mobile Data growth and increasing the minimum Broadband Bandwidth to 2 Mbps and all the way uptill 100 Mbps through Fiber optics.
For the first time since the introduction of MNP, BSNL has turned net positive, wherein more customers are joining BSNL as compared to porting out customers. "Needless to say that the beginning of this turn around process would not have been possible without active participation of all the officers and employees including BSNL Unions and Associations" Shrivastava said.
BSNL ended with revenue of Rs 28,500 crore as of March 2015. BSNL recorded about Rs 7,600 crore loss for FY15. MTNL also posted Rs 745 crore net loss for the June quarter this year.
In a recent interaction with media, BSNL Chairman and Managing Director Sh.Anupam Shrivastava said that the Telecom PSU will be back in profits by 2018-19 with growing data demand and lesser salary outgo impact. He also said that the telco's capex and collaboration (sharing) initiatives are going in the right direction.
BSNL is now aiming for revenue between Rs 30,000 crore and Rs 32,000 crore in 2015-16, with losses at less than Rs 6,000 crore.
The telecom giant is also in a process of replacing its legacy networks with modern technologies, which would provide it necessary edge in terms of capacity and features such as IP Centrex, Multi-media Video Calling and Fixed Line Convergence among others.
BSNL is also replacing old mobile network with latest 3GPP release compliant equipment and it adding 2G and 3G BTSs to strengthen its network and widen the reach. It has also introduced high capacity data nodes, IN systems, Messaging Systems, OBD Systems into the mobile network. More than 70% our Nodes are connected on OFC transmission media which gives us an edge over most of the telcos, Shrivastava said.
"In CM segments, the IN revenues of BSNL has also started growing which is yet another sign of revival. The growth of data in mobile segment is increasing 50-60% on year to year basis," Shrivastava revealed.
Further, the telco is looking to utilize its asset of copper cable to provide 1 Gbps of high speed data at short lengths. In order to do that, it is introducing advanced broadband technologies like G.fast and vectored VDSL in broadband segment.
"It is imperative that we should utilize our precious asset of copper cable for provisioning of high speed data to our customers. For this we will have to plan and use nearest BSNL locations like GSM BTS sites for installation of DSLAM," Shrivastava said.
BSNL is currently in advanced stages of its WiFi offload initiative which will allow seamless mobility between WiFI hotspots and cellular network. The telco has a target to roll out 2500 WiFI hotspots during the ongoing financial year at major tourist destinations and public places. It has already rolled out 400 such hotspots in the country.
Moreover, BSNL is also in talks with private telcos for intra circle roaming arrangements, which would enable the telco optimize its underutilized resources and would also help tap new uncovered territories where BSNL coverage is either not present or not adequate.
CMD has also appealed each employee to put hard efforts for taking BSNL to new heights of glory in coming years.