India's National Telecom back bone Bharat Sanchar Nigam Ltd (BSNL) is ready to provide connectivity to uncovered 37000 villages through Digital Satellite Phone Terminal (DSPT) technology and the technically feasible villages are expected to be provided with VPT facility by 31st March, 2013.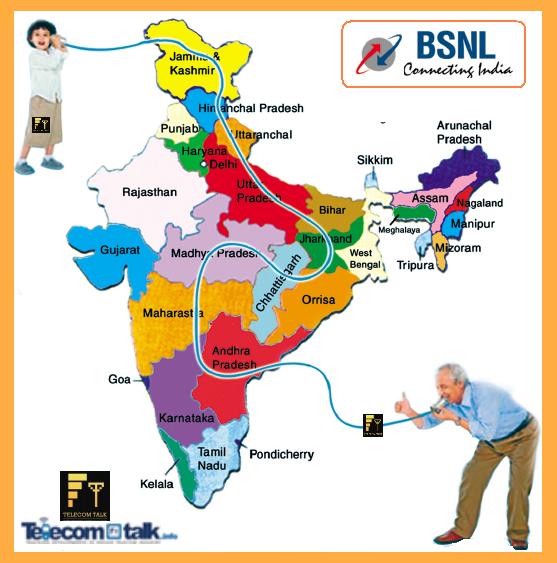 The progress and the changes in telecom have been astronomical, with new and cheaper wireless and mobile technologies taking birth almost each year. With an addition of approx 18 million subscribers every month and contributing to nearly 2% of the Indian GDP, Indian telecom industry is considered to be the largest telecom markets of the world.
But still about 37,000 villages in India are yet to be connected with mobile connectivity as per the analysis carried out by CDOT (Centre for Development of Telematics) and nun of private operator much interested to expand their telecom/mobile services in remote and rural or commercially not profitable areas.
Earlier State run BSNL done the same to provide the Mobile Connectivity in Batal-Losar-Kaza in the high-altitude "No-Man's Land" in the state of Himachal Pradesh,through satellite connectivity at different spots on these stretches to facilitate the communication needs in the snowbound region as we shared in September 2010 on TelecomTalk.
Govt of India also trying to enhance rural teledensity with verious schmemes funded by USO Fund. According to Milind Deora, Minister of State for Communications & IT "there have been delays in provisioning of mobile services by Universal Service Providers (USPs) under the Shared Mobile Infrastructure Scheme of USOF.
Shared Mobile Infrastructure Scheme was launched by USO Fund to provide subsidy support for setting up and managing 7,353 infrastructure sites/ towers in 500 districts spread over 27 states for provision of mobile services in the specified rural and remote areas, where there was no existing fixed wireless or mobile coverage.
Villages or cluster of villages having population of 2000 or more and not having mobile coverage were taken into consideration for installation of the tower under this scheme.
As on 31st July 2012, total 7307 mobile towers i.e. about 99.37% had been set up under this scheme.
As per the National Telecom Policy – 2012, approved by the Government on 31.05.2012, it is proposed to increase rural teledensity from current level of around 39 to 70 by the year 2017 and 100 by the year 2020.