Bharat Sanchar Nigam Limited (BSNL) has announced that it will replace postpaid SIM cards with new Dual IMSI SIMs. This is in response to numerous complaints raised by subscribers about difficulty in availing international roaming service on current single IMSI SIMs.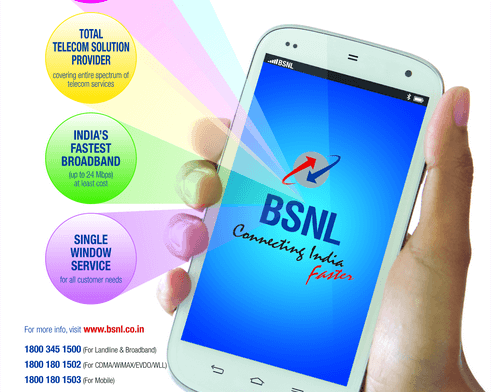 New dual IMSI SIMs will be issued for all new as well as existing postpaid subscribers to ensure smooth international roaming experience. The process of replacing the SIM will take about 3-4 days or upto a week in some case. However, the new SIMs does not activate international roaming on customers number and a separate request should be given for the same.
BSNL provides International Roaming Services through 476 networks across 195 countries across the world. However, unlike other operators, international roaming is not available for prepaid mobile subscribers. Also one have to pay a security deposit of Rs 5000 and submit documents like copy of passport in order to activate international roaming on postpaid connection.
Note : Do cross check with BSNL before opting