In an exclusive interview with NDTV, Apple's CEO Tim Cook shared his plans for India. In his own words, he expects the future in India to be 'enormously bright' and Apple is going to stay here 'for 1000 years'.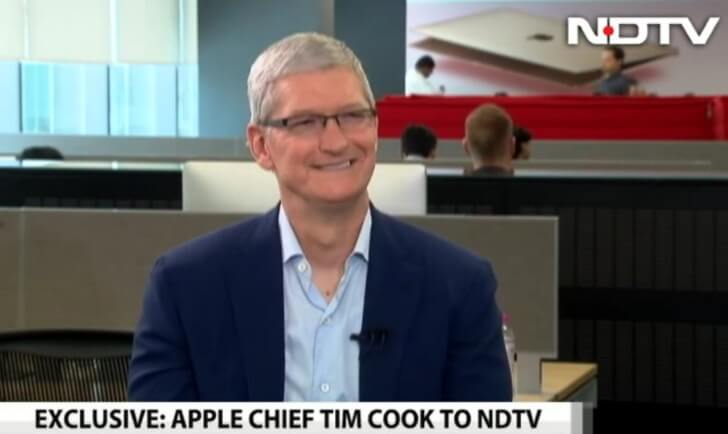 Mr. Cook expressed his keen interest in nurturing the budding talents from India and that substantiates the opening on iOS development accelerator in the country. In addition, Apple will also invest another $100 million is in the Maps development facility. He sees 4G deployments across the country as a major turning point and expects Apple to play a major role in it.
Currently, Apple faces restrictions in bringing certified pre-owned devices to India, which Cook termed as a major hurdle. It also faces issue with India's tax structure and makes it difficult for the company to sell its products. In the USA, the sales of iPhones are by carriers, but in India, it's through retailers. To make it seamless, Apple is on the verge of opening its own retail shops in India, which is soon to get finalized.
Besides focusing on sales, Apple will also bring all its services to the local market. It will develop unique plans suitable for the country. Furthermore, the company plans to expand Apple Pay through collaboration with banks and the discussions in this regard are going on with major banks.