In-line with all the leaks and rumours, Apple quietly updated its popular mid-range tablet iPad Air 2. The new iPad retains the same display size of 9.7-inch as the iPad Air 2, but it will be now called as just 'iPad.' The all new iPad bears the lowest price tag ever for an iPad Air series at Rs. 28,900. The new iPad will be up for pre-order from March 24 and will go on sale from next week.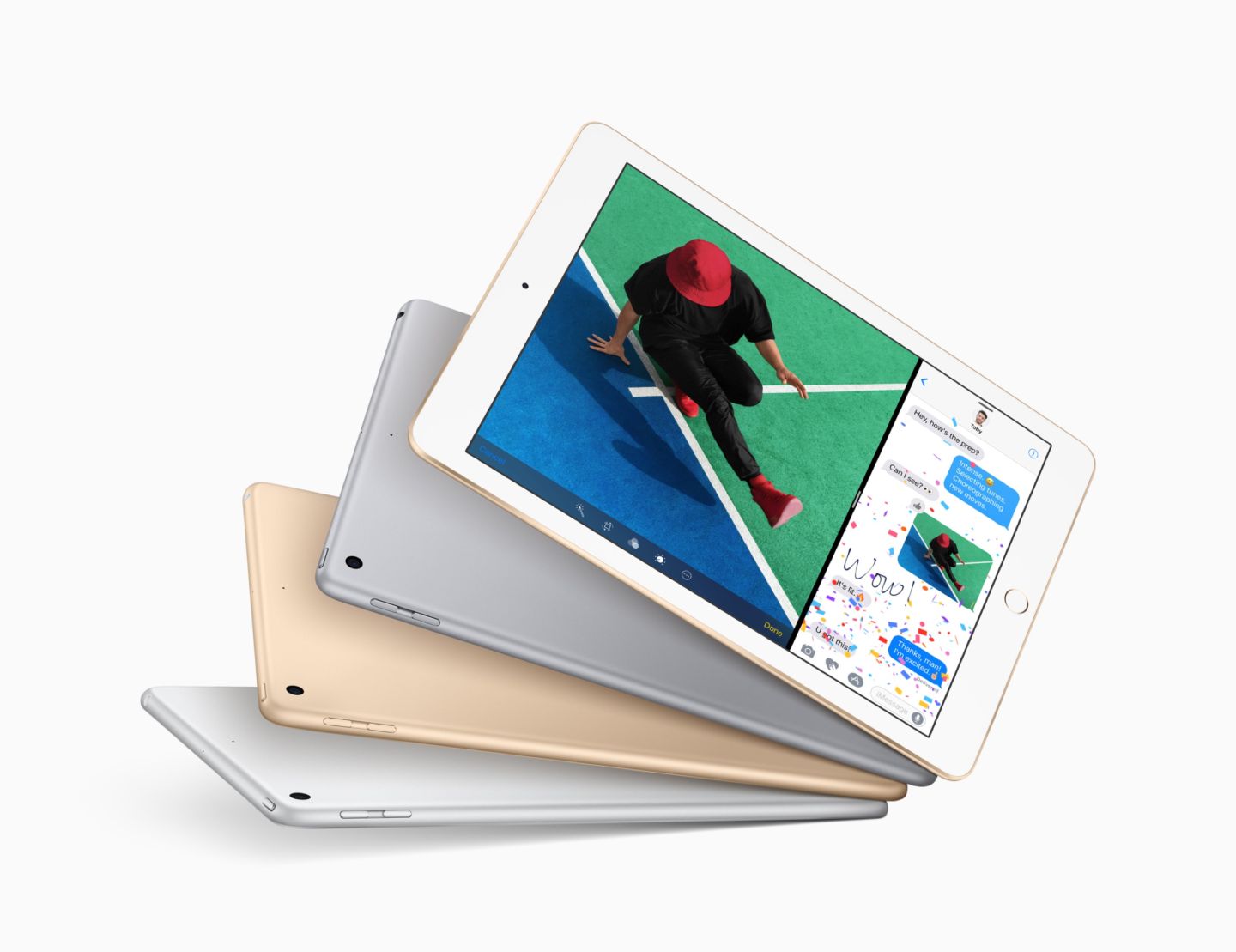 The new iPad is powered by the Apple A9 SoC, but not the rumoured A9X, though. The iPad weighs 469 grams and measures 7.5mm in thickness, which means that the newly announced iPad matches the iPad Air and not the iPad Air 2. Also, it did not take any design cues from the iPad Pro.
The all new iPad comes with the same 9.7-inch display with a resolution of 1536×2048 pixels, which also matches the previous generation iPads. At the rear side of the phone, there's an 8MP rear camera that lacks support for flash. The TouchID is built into the home button of the tablet, and the new iPad will be made available in 32GB and 128GB storage options. The iPad will be available in three colour options: Space Grey, Silver, and Gold colours, but there are no details on the Rose Gold variant existence as of now.
The iPad comes with 2GB of RAM, same as the iPad Air 2. As mentioned earlier, the new iPad doesn't come with features of iPad Pro, which means that you can't use the keyboard, Apple Pencil, and several other accessories with this one. Apple, as always, did not announce the battery capacity of the tablet but rated the iPad's battery to last up to 10 hours.
Connectivity-wise, the new iPad will be offered in both Cellular and Wi-Fi variants. The Wi-Fi variant costs as low as Rs. 28,900, whereas the cellular and Wi-Fi option sets you back at Rs. 39,900.
Along with the Apple iPad, the Cupertino giant also came updated the Apple iPad Mini 4, which now arrives in a new 128GB storage model and costs $339 (approx. Rs. 22,500). Apart from the storage bump, Apple did not change the hardware of the Mini 4.