The technology footprint has increased in leaps and bounds over a period of time and so is the complexity of service delivery. Smartphone boom, new network rollouts, multiple service delivery increases the complexity within the industry putting customer experience at risk. Inorder to provide the best in Class Customer Experience, Airtel has set up a first of its kind, state of the art Network Experience Centre (ANEC) in Manesar, Gurgaon. ANEC is the hub for Command and Control of Customer perceived Service Quality Parameters complementing traditional way of fault and performance monitoring of network which is a paradigm shift from the conventional concept of Network Operations Centre (NOC).
We at TelecomTALK were given the lucky opportunity to visit ANEC by nice folks at Airtel! So, gear up as we take you on a tour to NEC through this post where we are sure many of you would have loved to visit.
As soon as you step into NEC, you are welcomed by a set of video screens called Story Wall which depicts Airtel's key milestones right from inception when Airtel was launched in 1995.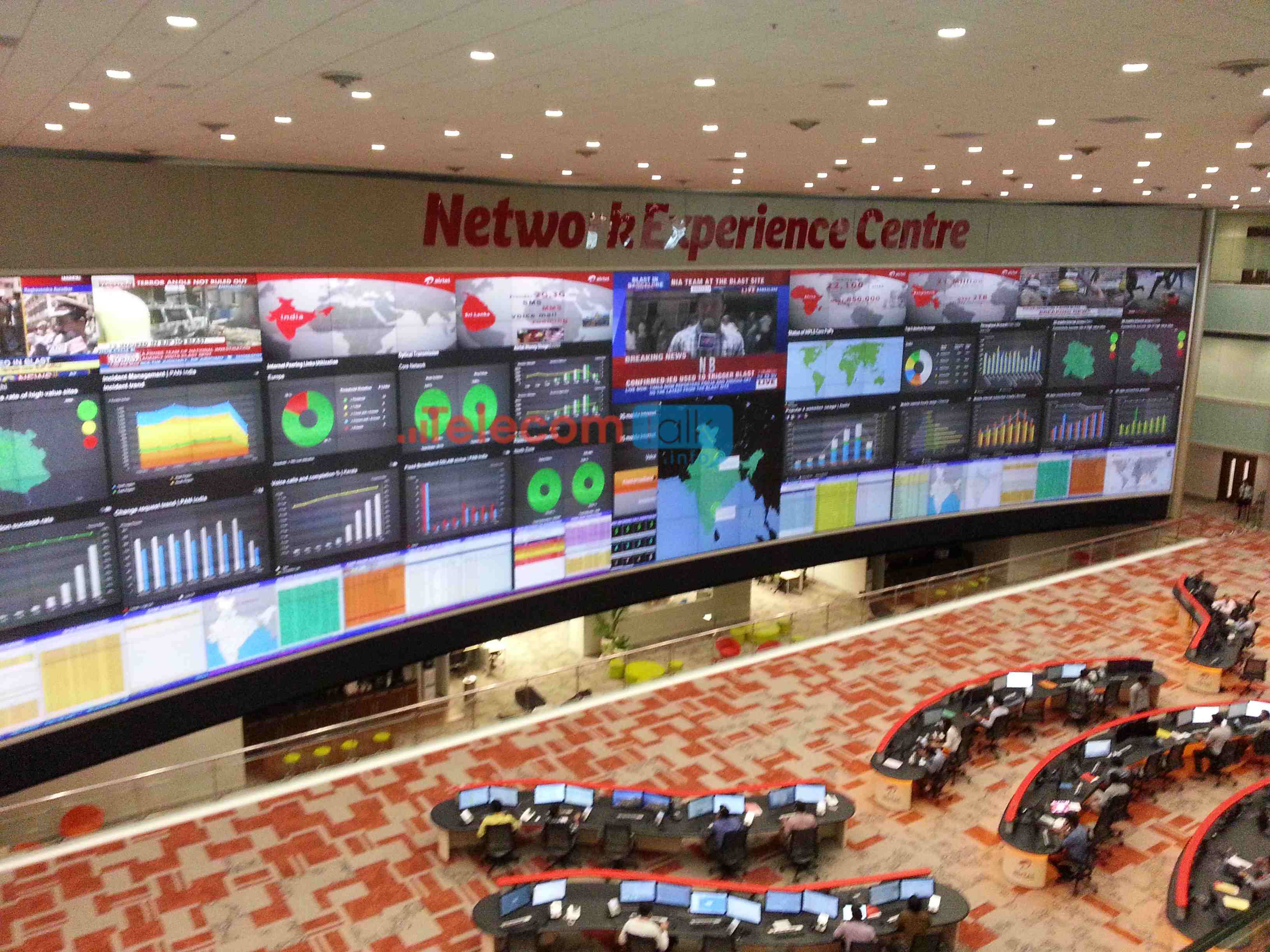 During the peak hour, Airtel connects nearly 6 million voice and over 5 million data customers, concurrently. This huge traffic comes from over 160,000 sites (2G, 3G and 4G), through 150,000 kms of optical backbone, via 75,000 kms of undersea cable system. This new facility will certainly enable Airtel to analyze and deliver a seamless experience to over 200 million customers across its verticals from a single location.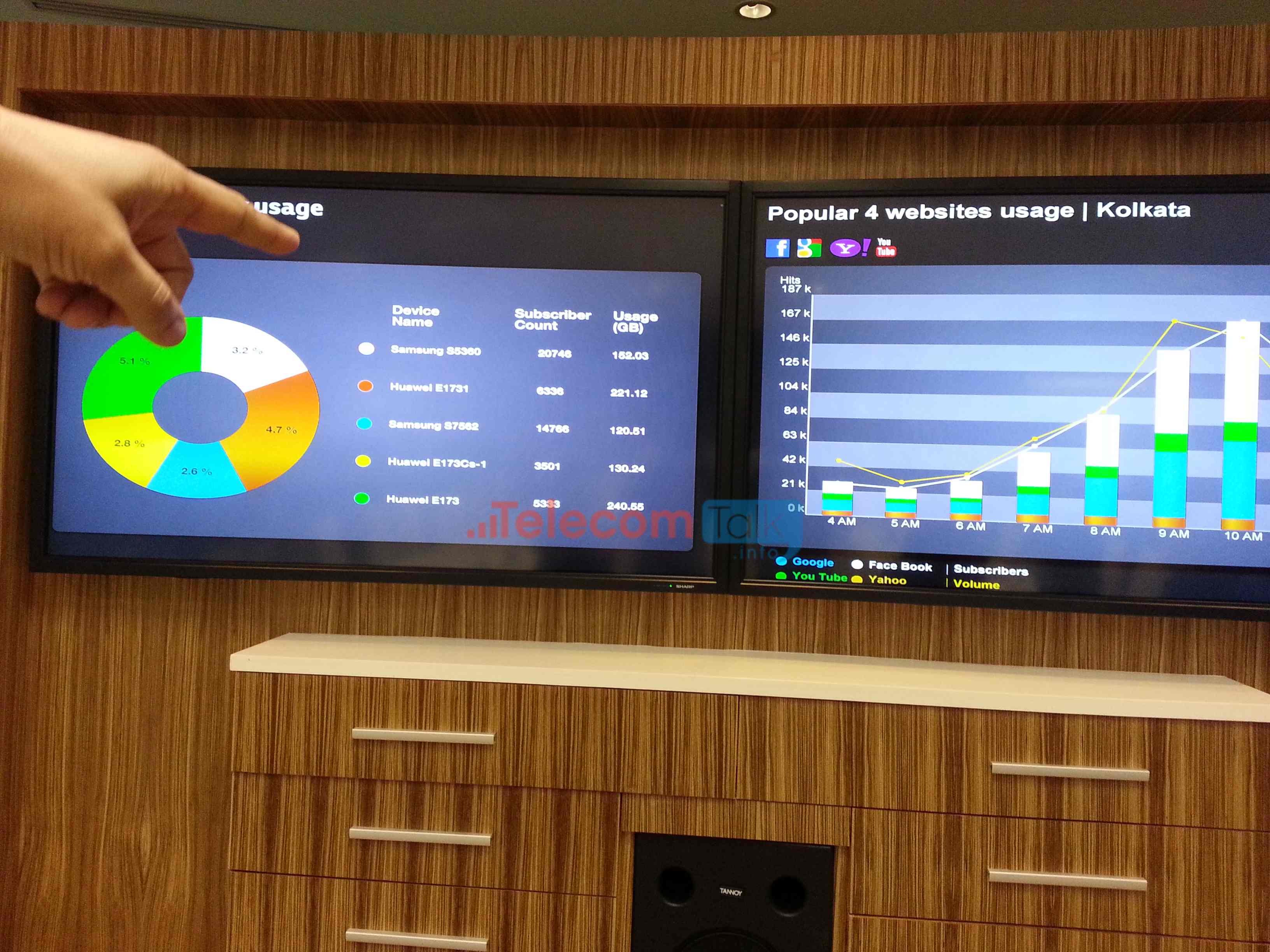 Data monitoring is critical and hence a team of around 100 experts monitor the Airtel's network 24x7 across Mobile, DSL Broadband, DTH, Enterprise Services, M commerce and International cables and in case of emergency or glitches, the information is immediately passed on to the concerned Operations Team, thereby helping to prioritize action to restore normalcy and reduce resolution time.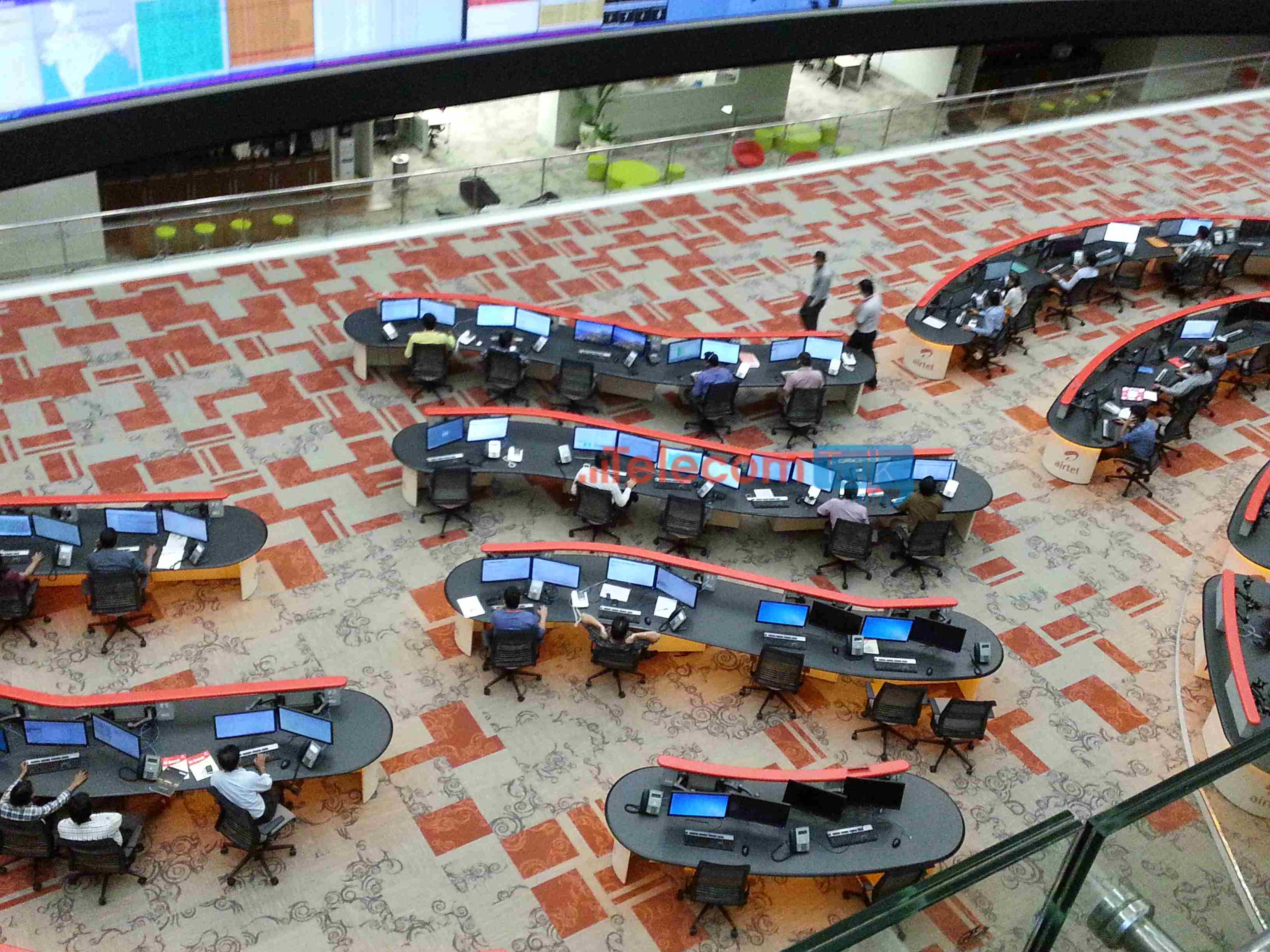 However, the center's crowning glory is the huge hanging Video wall which is bigger than a tennis court. Measuring 3600 sq feet, it is one of the biggest video walls in the world that gives complete real time view of the Bharti Airtel's Network across geographies. The video wall comprises of 175 video cubes arranged in a 25x7 matrix and each video cube in this wall is of 80 inch that displays operator's entire network operations. Powered by Nokia Solutions and Networks dashboard solution, the giant wall provides performance and usage view of Airtel's network and services across mobile services, devices and presents them in a unified video view to make monitoring and analysis of Airtel's operations simpler. As a resultthe operator can observe the end-to-end customer experience and hence steer operations to provide better service quality management.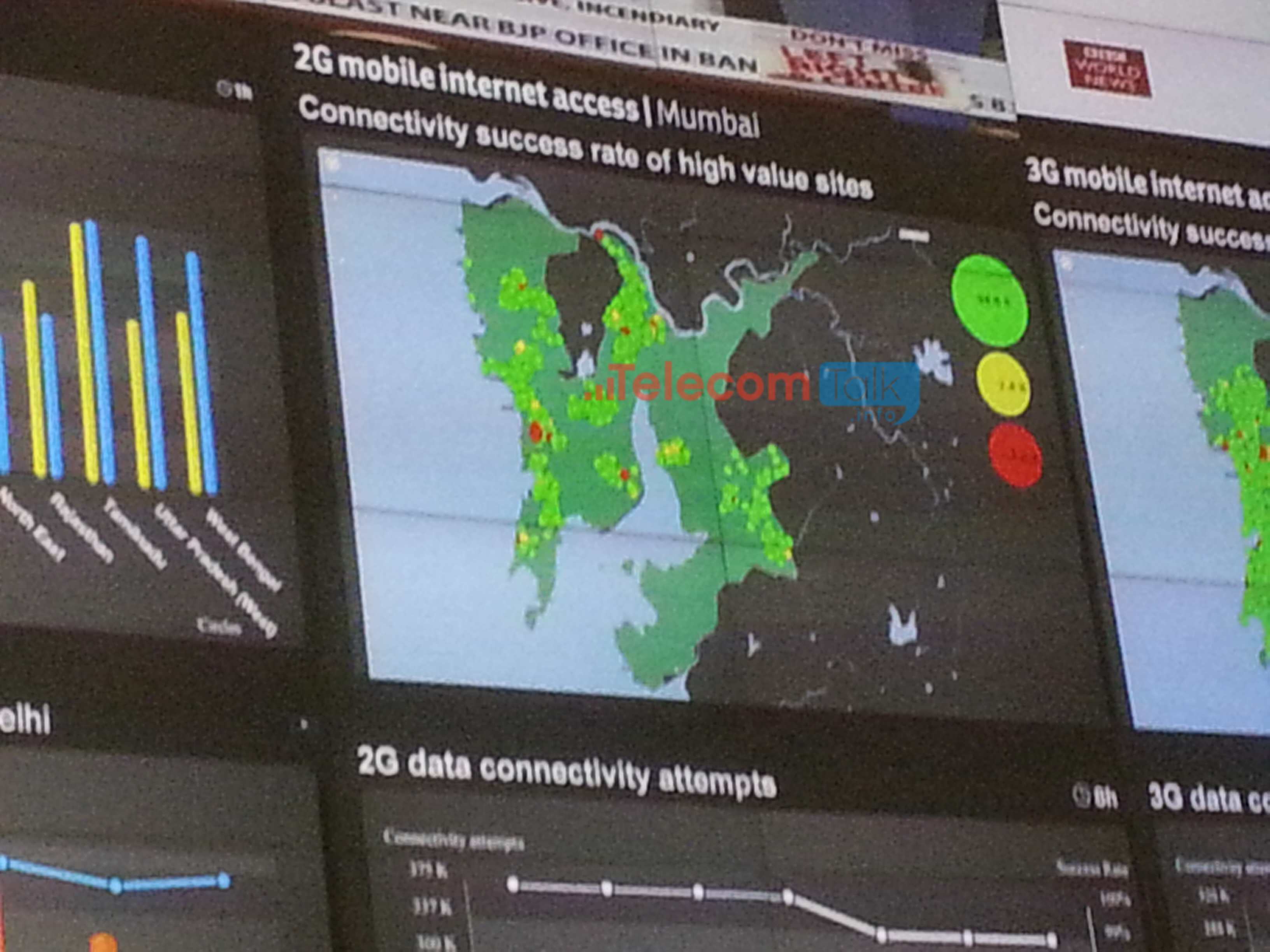 This facility is one of the finest examples of fusion of real estate infrastructure, IT, audio visual technology, service quality management tools, automation and visual techniques used by analyzing key performance parameters & service consumption patterns across network verticals and geographies for managing health of telecom services. This sets up new benchmark for Command & Control Centers. Overall the whole experience of NEC will leave you with just one word 'WOW'.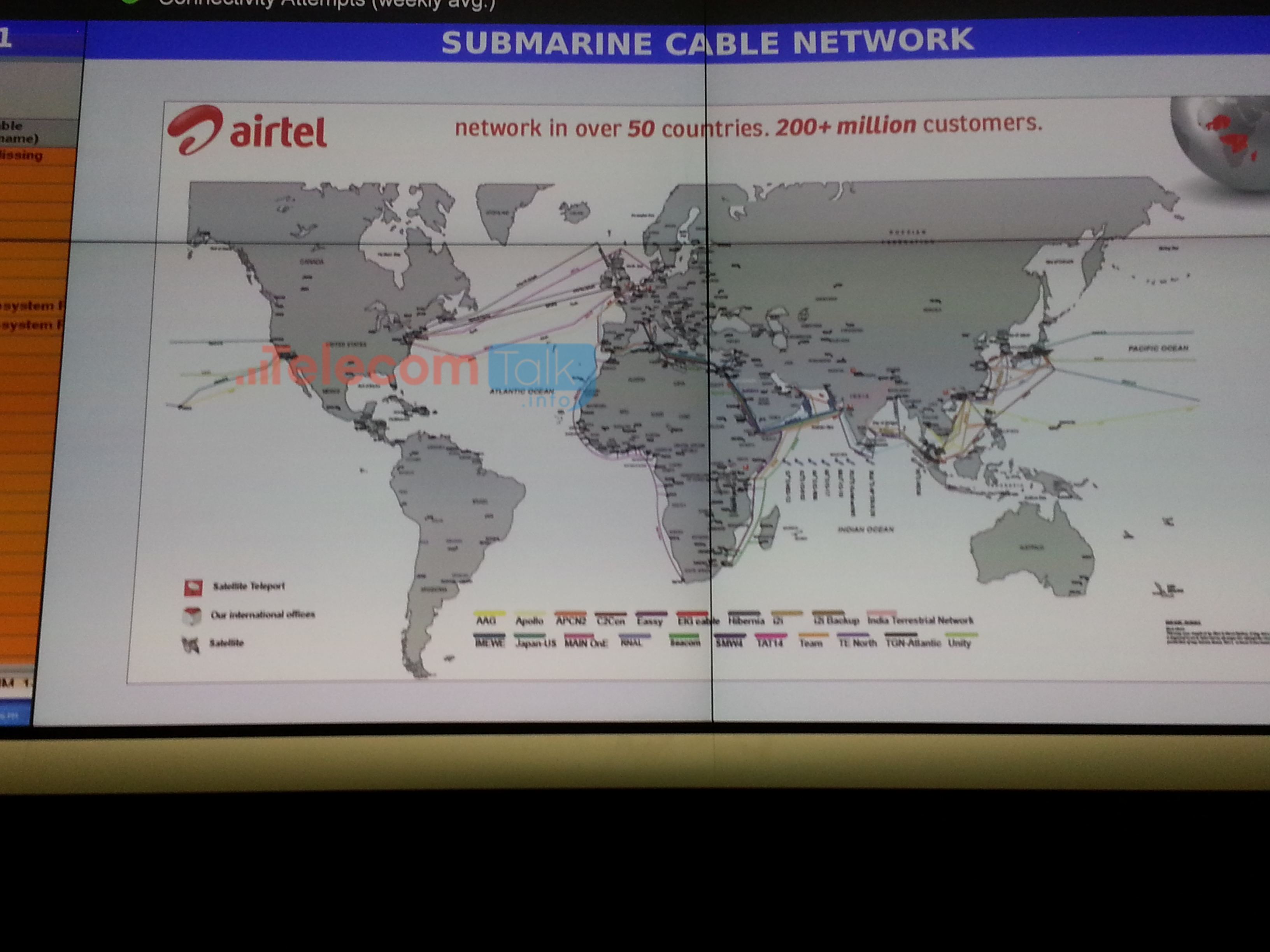 In the years to come, we look forward to witness more such flawless technological innovations in Indian Telecom Industry.