It seems that BSNL Websites are no longer a safer place as today we found a very strange thing on BSNL's official website.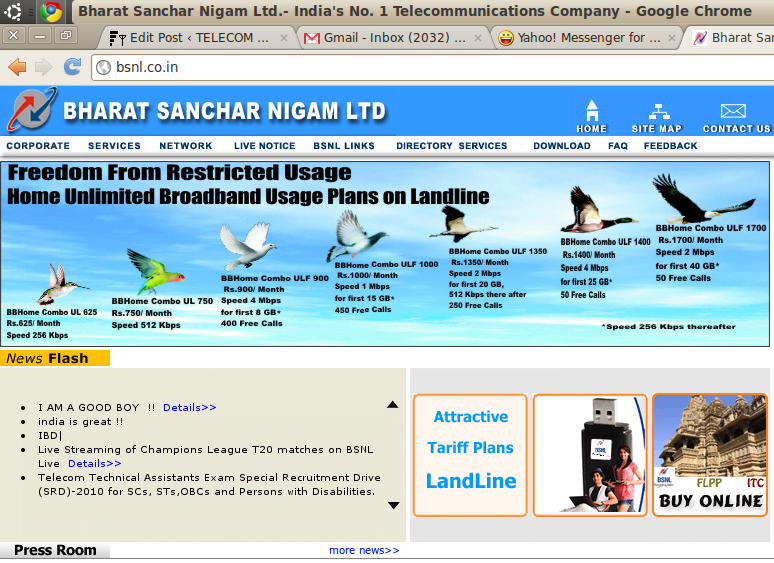 We are still not sure if it's a HACK or a mistake from BSNL's end though under the News Flash section a text quotes "I AM A GOOD BOY!! Details >> which redirects to [http://www.google.com/imghp] Google Image search.Whereas beneath one can also see India is great !! and IBD we are still unable to figure it out what IBD stands for .
Though hacking of a websites is not a new phenomenon, what makes this noteworthy is the fact that this particular website is owned by a government firm.If anyone from BSNL is reading this, make sure you take necessary steps before the matter goes out of hand.
Note:- Time : 00:52
BSNL guys cover the whole thing very fast as home page is cleared but in archive [http://bsnl.co.in/newsarchive.php] it appears as it was. So BSNL guys if you are reading this please do correct the archive section to .
Note:- Time : 12:15
Looks like things are not going well in BSNL.co.in , again the news section in homepage is greeted with " hey… I m ankit "