The 4G LTE war is yet to start in India, but telecom operators like Bharti Airtel, Reliance Jio and Idea Cellular have already started considering deployment of LTE-A (Advanced) and LTE-U (unlicensed) using the carrier aggregation technology to offer faster and stable fourth generation services in India, ET reported on Tuesday.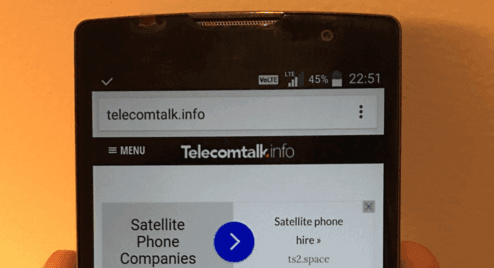 The country's leading telco, Airtel has started carrier aggregation trials for LTE-A, the report said, adding that Reliance Jio has entered into discussions with gear vendors and Qualcomm for the deployment of LTE-U.
The report said that Airtel, which has already implemented carrier aggregation for dual carrier HSPA (3G) in the Chennai circle, is doing trials carrier aggregation in 1800 Mhz and 2300 MHz bands, for faster 4G LTE services. "It's a matter of software update in order to handle both together. That's what we end up doing," Abhay Savargaonkar, CTO at Bharti Airtel, was quoted as saying.
ET also quoted Idea Cellular's CTO Anil Tandan who said that the telco is continuously looking at all possible options for enhancing customer experience, including Carrier Aggregation for 4G service.
LTE Advanced (LTE-A), which uses Carrier Aggregation (CA) process, promises to deliver true 4G speeds or two to three times faster speeds than today's LTE. It allows operators to pool spectrum across inter and intra bands, thus enabling them to provide better consumer experience to the users.
LTE-U, which is conceptualized by Qualcomm, is designed to use unlicensed spectrum along with licensed LTE spectrum to ease the burden on big mobile carriers' networks. In India where the spectrum allocations are sparse for all operators, and split in various bands, the CA technology will allow the operators the flexibility to leverage complete spectrum band, the report said.
Telecom gear makers Huawei, Ericsson and Huawei are working with these telcos on the carrier aggregation front. Huawei is actively conducting trials with leading Indian telcos across 1800 and 2300 MHz bands for FDD + TDD Carrier Aggregation solution, the report said.