Bharti Airtel has announced an investment of Rs. 60,000 crore over the next three years in the telecom network of the country. The project named 'Project Leap' aims to improve the network quality across the country as well as the customer experience.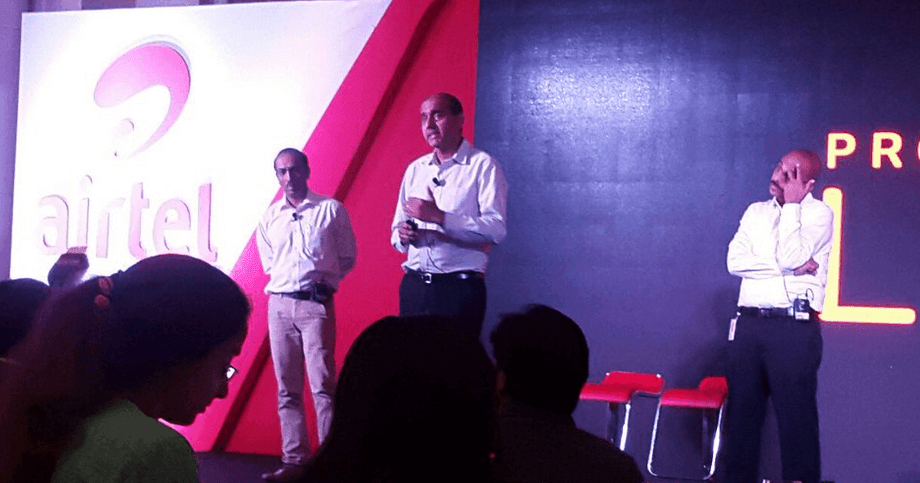 Bharti Airtel has already invested INR 1,60,000 crore in telecom network, including spectrum, fibre, submarine cables and systems. "Today we are excited to launch "Project Leap" which will catapult the Airtel network to be a world class network in the coming three years. We are confident that this new initiative will deliver a truly differentiated customer experience and reinforce our commitment to built a future-ready network," said Gopal Vittal, MD & CEO, Bharti Airtel (India & South Asia).
The investment is the largest deployment of network infrastructure in the history of India by a private company. With this project, Bharti Airtel will deploy over 70,000 base stations in FY15-16. By March 2016, over 60% of Airtel's network will be mobile broadband enabled. Also, Airtel will deploy over 1,60, 000 base stations, effectively doubling its presence from what it has on the ground currently.
In three years, Airtel promises broadband to over 500,000 villages in the country. By deploying a range of solutions including small cells, carrier aggregation solutions, Wi-Fi and the use of multiple technologies across different spectrum bands, the company intends to develop world-class indoor broadband experience to the people.
Airtel will also modernize its over 3 million strong home broadband network by upgrading its Copper assets through a new age Vectoring Technology. This technology will enable Airtel to offer 50 Mbps speeds from its current 16 Mbps. In addition, Airtel plans to deploy Fiber to the home and offer up to 100 Mbps speeds.
For improving the customer services, Airtel will deploy tools like SON (Self Optimizing Networks for automatic network optimization), Geo-spatial network tools for targeted network planning, capacity enhancements, CEM (Customer experience management) as well as software defined networks.
Above all, Bharti Airtel plans to focus on Green Technology. Investing in compact base stations and small cells will lead to less power consuming radio technologies. Multiple band antennas, new battery technologies etc. are also promised to reduce energy consumption.
"We are confident that "Project Leap" will help Airtel build a smart and dynamic network that will significantly improve the quality of both voice and data services across the length and breadth of the country. More importantly we are excited to share the "Project Leap" plan with each of our customers in their specific locality. This we believe will help us serve our customers with transparency and clarity" added Gopal.