Bharti Airtel, India's largest telecom operator on Tuesday reported 77% fall in its consolidated net profit to Rs 343 crore in the three months ended September, as compared to Rs 1,461 crore a year earlier.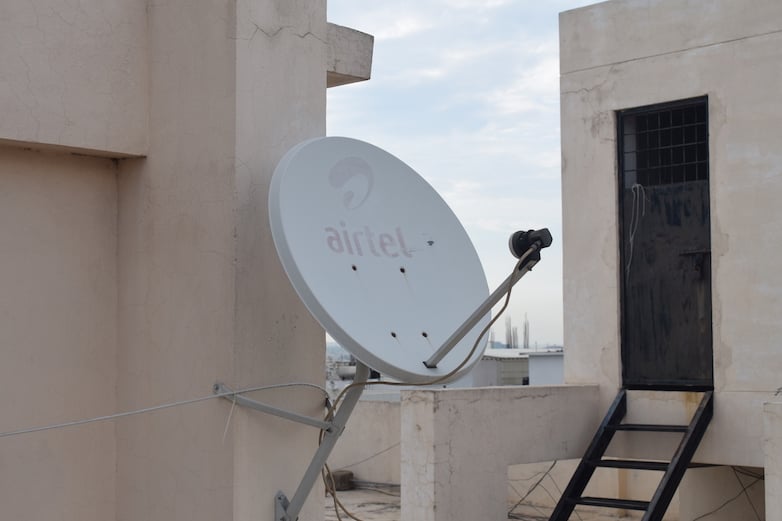 The Sunil Mittal-led telecom operator's consolidated revenue declined 12% to Rs 21,777 crore as against Rs 246,515 crore in a year earlier period. The revenue declined as data and voice rates fell.
The telco's India revenues declined by 13.0% year-on-year at Rs 16,728 crore have primarily led by the mobile drop of 16.8% year-on-year. Airtel said that the mobile market continues to experience value erosion and financial stress led by competitive pressures.
Gopal Vittal, MD and CEO, India & South Asia, said that the financial stress in the industry continues due to double-digit revenue decline and will be further accentuated by the reduction in IUC rates in the next quarter.
"This will eventually force operator consolidation and exits as we have witnessed in the recent past. Airtel remains committed to its goal of increasing revenue market share in this competitive environment by providing superior customer experience and strategically investing in building more data capacities," he added.
Bharti Airtel's consolidated EBITDA at Rs 8,004 crore declined 15.4% on a yearly basis with EBITDA margin dropping by 1.6% to 36.8%, led by India SA margin drop of 5.0% Y-o-Y on an underlying basis. Consequently, the consolidated EBIT dropped by 27.0% year-on-year to Rs 3,290 crore.
Net interest costs of Rs 1,905 crore have risen from Rs 1,603 crore in the corresponding quarter last year – largely due to lower investment income. Forex and derivative loss for the quarter were at Rs 422 crore compared to a loss of Rs 302 crore in the corresponding quarter last year. The Consolidated Net Income after exceptional items for the quarter stands at Rs 343 crore (Q1'18: Rs 367 crore) compared to Rs 1,461 crore in corresponding quarter last year.
The company's consolidated net debt has increased to Rs 91,480 crore from Rs 87,840 crore in the previous quarter.
Airtel said that its capex investments stepped up in the quarter behind both data coverage and capacity.
"Net debt excluding the deferred payment liabilities to the DOT and finance lease obligations have increased by Rs 2,554 crore sequentially in the quarter. Net debt to EBITDA ratio (LTM) for the quarter at 2.91 times (vs 2.67 times in the previous quarter). Lower EBITDA along with rising spectrum costs and continued investments in India have resulted in deterioration of Return on Capital Employed (ROCE) to 5.1% from 7.4% in the corresponding quarter last year," the telco said in a statement.
Airtel's Africa underlying revenues grew by 2.8% year-on-year (reported growth of 2.6% Y-o-Y). "Our continuous cost control initiatives have resulted in significant improvement of underlying EBITDA margin by 9.1% Y-o-Y and at 32.1%. Active Airtel Money customer base at 9.5 million, increasing the total transaction value on Airtel Money platform by 31.1% to $ 4.9 billion," Airtel said.