Operators generally take less risk while giving advance balance loans or data balance credits to users. It is in a general practice that very less talk balance or Data balance will be given as advance loan to users based on their age on network and usage patterns while the same will be recovered from them in their next recharge along with considerable charges incurred to provide service on emergency.
Reliance has also recently started offering talktime loan for its users.
In a good gesture as reported by an airtel user from Bihar - airtel started to offer an advance talk time balance of Rs50 for which airtel will recover Rs53 (50 actual amount+3 service charges) from user's balance and user is also requested to have the necessary balance available for deduction after the grace period provided.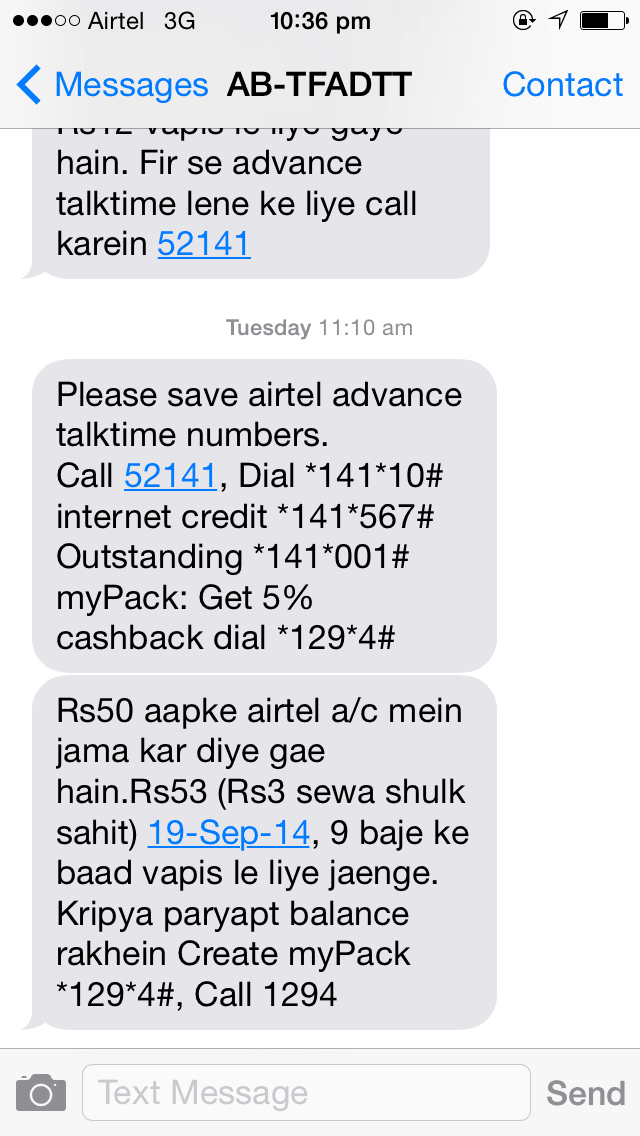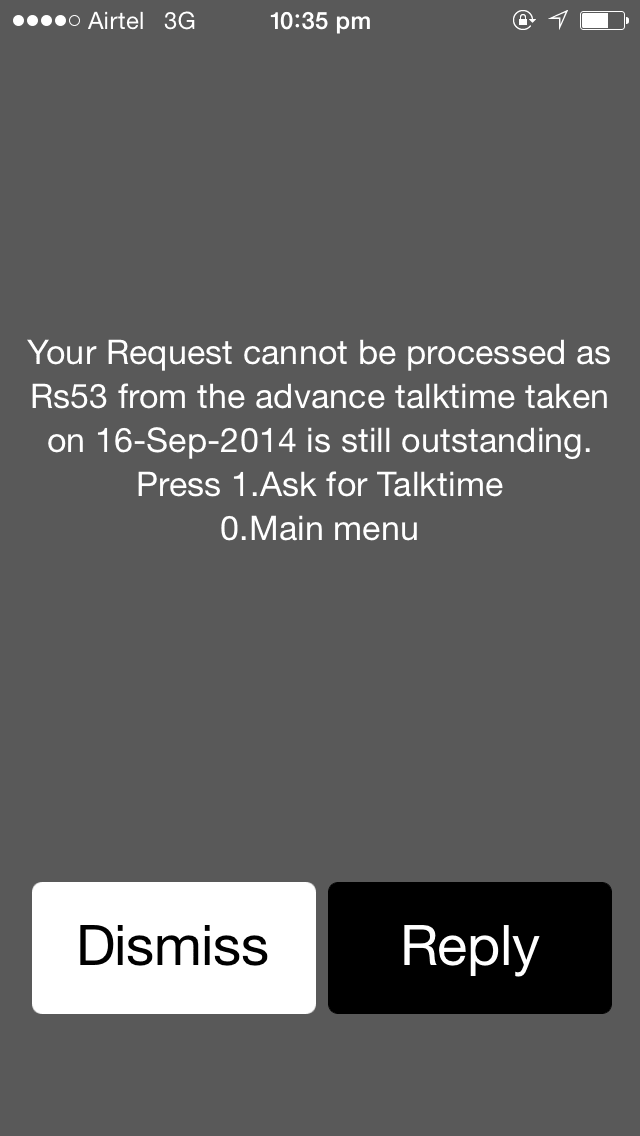 From the above screenshot we can see a request sms asking the user to save airtel advance talk time numbers and internet credit as well.
Good to see operators asking users to specially save service numbers.
This gesture from operators will be helpful to users in case of emergency and the charges are also reasonable considering an emergency situation. Most of the operators are already providing advance talk time/data loans but Rs50 is a good number considering the risk factor taken by an operator. Dear users though this is a good service to use, from our point of opinion we encourage you to have the required balances especially while travelling to avoid any unnecessary charges on talk time loans from operators. We also expect users not to exploit these kind of services from operators in a good note.
Dears users share your experiences on advance talk time loan services via comments if any.
-- Thanks Abhisek for the screenshot/inputs