Airtel has been pitching the 4G services quite aggressively and even the Indian smartphone market is inundated with entry-level handsets that support 4G LTE. I have been using 4G connection in Bangalore for almost 8 months and there is also considerable progress when it comes to 4G speeds over the period of time.
Let's check out if Airtel is just trying to create a hoopla or 4G connection really makes a hell lot of difference in the speed. I tethered the 4G and the 3G connection so as to run the speed test (both have been done simultaneously in the same place) Check out the test results below
3G Speeds in Bangalore
4G Speeds in Bangalore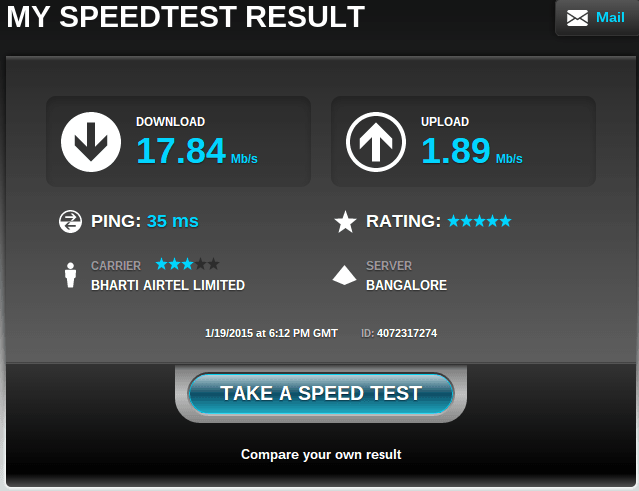 Also read : Airtel 4G plans
Conclusion
As we can infer from the tests above the 4G is amazingly fast for a wireless connection and the best part is Airtel as of now is not charging a premium for the 4G services. The download speeds, we got on 4G connection, ranged from 1-2Mbps which means downloading your favorite application from the Playstore will just take seconds. Streaming capability also improves greatly with the LTE connection. Well, I personally felt addicted to the 4G speeds and the fact that Airtel 4G services don't come at a premium makes it a value for money proposition.