Xiaomi is all set to officially release its next MIUI update, the MIUI 9, on July 26 along with the unveiling of a new smartphone called the Xiaomi Mi 5X. However, reports suggest that the Chinese smartphone maker has already started testing the Beta version of the MIUI 9 for Mi 6 and Redmi Note 4X and they will most likely be the first devices to get the much anticipated MIUI 9 platform.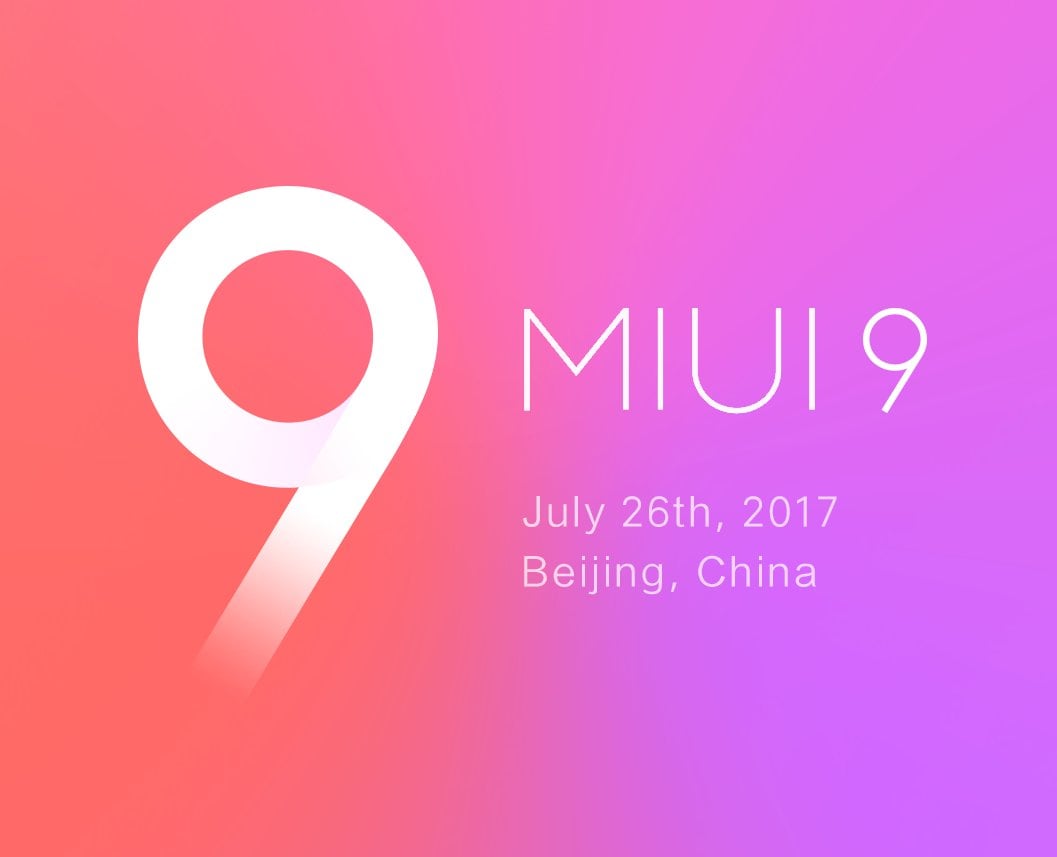 Apart from the above two devices, a new Weibo leak suggests that the next batch of Xiaomi smartphones receive the MIUI 9 update include flagships like the Mi 5, Mi Mix, as well as the Mi Note 2. A previous leak had mentioned Xiaomi Mi 5s, Mi 5s Plus, Redmi 4, Mi Max 2, and Mi 4 to be a part of the second batch, however, the latest report does not mention any of these devices.
To sweeten the whole deal, Xiaomi has teased some of the features that the MIUI 9 update will bring to your phone. Starting off with the themes, the MIUI 9 will have three new themes in addition to the default one named No Boundary, Cool Black, and Color Fantasy. The one significant change you may notice in these themes is the lack of text below the app icons in the dock, giving them a neat look.
The MIUI 9 will also bring with it an improved lock screen feature with shortcuts that can be accessed by simply swiping on the screen. These revamped lock screen shortcuts include Torch, Mi Remote, Mi Home, Mi Pay, and Transport Card, to name a few.
Another highlighted feature of the MIUI 9 is the multi-window split-screen mode. However, this feature will only be accessible to Xiaomi devices that run on Android 7.0 getting the MIUI 9 update. The MIUI 9 ROM has been optimised so that you can keep tabs on its size for smart usage. The new ROM has also been improved by adding several new features to it while removing a few redundant ones.
Interestingly, the company claims that it has a few technology breakthrough features in store for the Xiaomi customers that will be unveiled on July 26. We have to simply wait for the grand launch next week to get more information.