Vodafone India, one of India's leading telecommunications service providers in India, today announced a tie-up with Lava International Limited, a leading Indian multi-national company in the mobile handset industry, to offer complete cash back worth Rs. 900 to its customers on the purchase of new Lava handset. The offer, valid until October 31, 2017, is available for both new and existing Vodafone customers.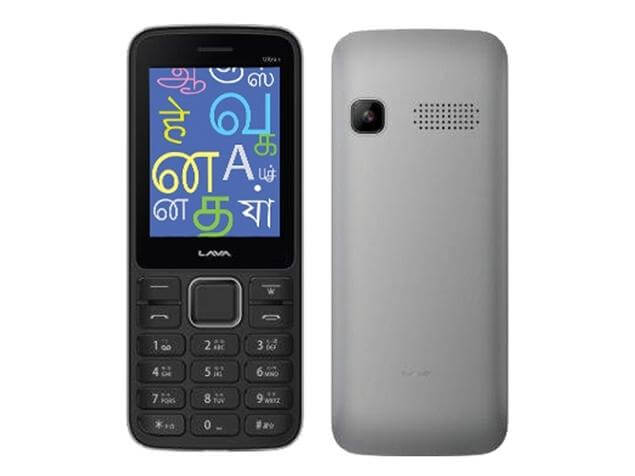 The offer provides Vodafone customers with a great opportunity to purchase a new Lava feature phone. Upon purchasing a Lava phone, Vodafone customers can avail cashback worth Rs. 50 for 18 months on minimum recharge of Rs. 100 in a calendar month. With the credited talktime of Rs. 50 every month, customers can enjoy an assured Rs. 900 in 18 months – which covers the cost of a new handset purchase in most instances.
Commenting about the initiative, Avneesh Khosla, Associate Director – Consumer Business, Vodafone India said, "We are happy to partner with LAVA to bring this pocket-friendly offering to our customers to enable them to make the most of their LAVA mobile. We are confident that the complimentary offerings from Vodafone will make the experience more seamless at affordable rates. This collaboration will enable our existing and prospective customers to make the most out of their new device purchase."
Commenting on the offer, Gaurav Nigam, Senior VP, Head of Product, Lava International said, "Our partnership with Vodafone will provide our customers with a cash back amount which is equivalent to the cost of our highest selling feature phone Captain N1. With this offer, we are certain to fulfil our promise of a pleasant experience to our patrons with continued reliability on their LAVA devices. Our customers can choose any device from a strong portfolio of feature phones to avail this offer."
The cash back will be available to the customers who have either purchased a new Lava feature phone and have subscribed to a new Vodafone prepaid number. It is also applicable for consumers who are already using a Lava feature phone and have purchased a new Vodafone SIM or an active Vodafone user who has purchased a new Lava feature phone. The offer enables customers to enjoy multiple Vodafone services like voice, SMS or Value-Added Service, other than pay by balance and international roaming.