Delhi will soon be refrained from booking taxi through mobile apps and websites of Uber, Ola cabs and TaxiForSure. The Department of Telecommunications (DoT) has ordered the Internet Servie Providers (ISPs) to block their digital platforms (websites and mobile apps) immediately, as they failed to comply with orders from Delhi Transport office and also due to the deficiencies found in their license applications. While they will be blocked in Delhi, the taxi services will continue to operate in other cities.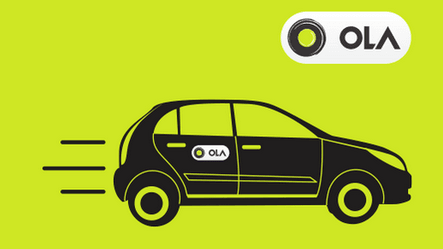 A member of Internet Service Providers Association of India (ISPAI) confirmed the news. "We have been asked to block access to these sites under Section 69 A of the Information Technology (IT) Act, 2000. And we will comply with the order," said the member.
In December 2014, taxi services like Uber and Ola submitted their applications to get license as per the amended radio taxi policy, after they were banned by the Government. As a process, Delhi Transport office insisted the taxi services to submit an affidavit saying that they have complied with the ban before processing the applications. The taxi services failed to process this, following with the Delhi Transport department wrote to Ministry of Communications and Information technology seeking a block for the mobile apps and websites of taxi services.
Subsequently, in January 2015, Delhi government also found deficiencies in the license applications filed by the taxi aggregators. The department found that Uber, which has formed a subsidiary Resource Expert India has not registered the company as a provider of public transport. Moreover, other requisites such as the undertaking for parking, a telephone number, an email address, and an address proof of its registered office, call centre arrangement details and details of feedback process were found missing. A week's notice was issued to taxi services to file the missing details, which they failed to fulfil.