The Telecom Regulatory Authority of India is ideating on drafting suggestions about local telecom gear manufacturing. Along with that, the regulator is also on the task of bringing devices, and browsers under the regulation of data security, privacy and protection. In a series of a questionnaire with ETTelecom, Trai chairman RS Sharma revealed his views on the ongoing issues in the Trai relating to local telecom gear manufacturing apps being regulated by Trai.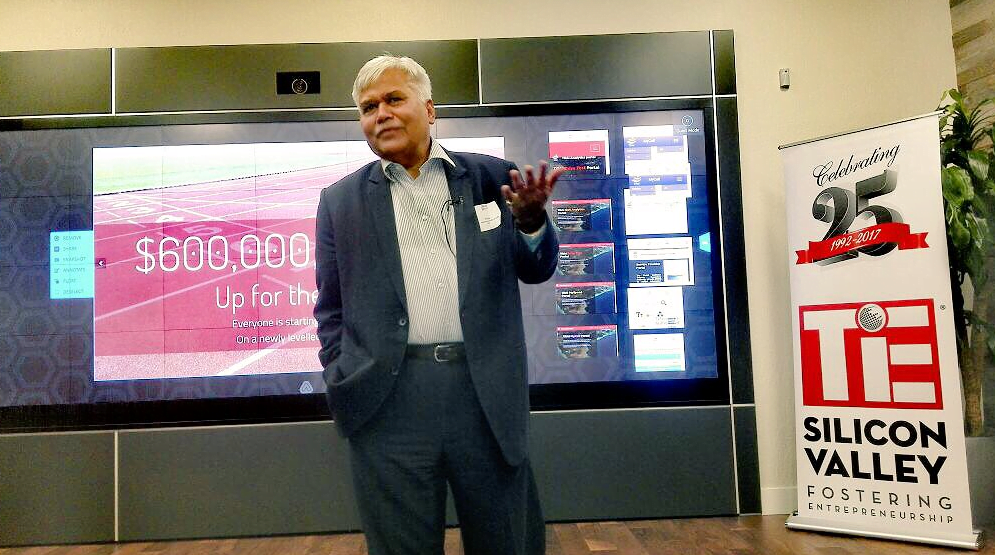 In his take regarding apps and devices being regulated by Trai, RS Sharma said that these devices operate and exercise their power over telecom users' data. The task of gatekeeping over the data is done by the device manufacturer, browsers or the applications. Right now the jurisdiction of Trai remains limited only to telecom companies which harbour user data as per Trai's norms. However, Sharma said that given the condition of similarity between tech giants and telecom companies considering the intersection of data, there should be laws to regulate these companies. Sharma said that the increasing number of smartphone users and the Cloud-based data storage techniques had urged the Trai to tread down this path.
On being posed with questions about Apple, the Trai chief said that Trai's proposed rules are similar to the GDPR (General Data Protection Regulation) which is happening in Europe currently. He said that India should follow a similar model. Further, Sharma remarked that while drafting the recommendations for apps the regulator is leaving broad areas like rights and responsibility of data controllers; technology-enabled audit of personal data use; measures to encourage creation of data-based businesses; data sand box; legitimate exceptions to privacy regulation; and cross-border data flow in the hands of ten-member BN Srikrishna Committee.
Sharma said about the issue "These are much larger subject areas and through Srikrishna panel, a law is going to take place and felt that we should not give recommendations further unless a reference is made or a special need arises." He also added that the regulator has only sent the suggestions to the government as of now, and the process of sending it to Srikrishna Committee is in the pipeline.
On being asked about the already accepted net neutrality proposal by Trai, Sharma said that the plan drafted by Trai was "practical and pragmatic". He also implied that an alternative move to net neutrality would counter innovation and growth in the Indian tech scene. Further, he said that without net neutrality the pricing in the sector might be discriminatory and there might be an unnecessary imbalance in speeds. However, he did not forget to mention that there will be exceptions coming up in this regulation which will be due to time-critical applications where low-latency will be required. In such cases of emergency or disaster, the DoT will be giving priority to specific apps. Also, he said that the list of exceptions would be lengthened or shortened depending on the situations that arise.
Sharma's words on the matter were, "If you (DoT) take a measure which is against the net neutrality principle, then it should have three elements– transparency, transiency and proportionality to the threat. We have also suggested the formation of the industry-led panel. Overall, it is a very balanced recommendation."
Later on, Sharma also answered questions about the latest ongoing debate with telecom operators regarding deployment of PDOs (Public Data Offices) which would resell data from ISPs and carriers. Regarding this, the Trai chief said that there is no discrepancy in the recommendations and that the regulator is coming up with a registration process for these entities. He said that the wireless and Wi-Fi connectivity project in India is of the essence to the digital growth in the country. Sharma remarked, "The Digital India program ultimately requires ubiquitous connectivity, and if one creates Wi-Fi hotspots in millions, it ensures connectivity reaches everywhere. Packs of small denominations is a success in India as average prepaid recharge value is Rs 10 only."
Lastly, he also highlighted that Trai has already floated a paper for promoting local manufacturing of telecom equipment. He said, "We are preparing recommendations and are coming out with that very soon."