OnePlus is currently running its OnePlus 1000 Days Sale in the Indian market, where the Chinese brand is offering heavy discounts and cash back offers on its popular smartphones such as OnePlus 3T and OnePlus 5. The OnePlus 5 is available at Rs. 32,999, but there's a Rs. 2,000 cash back offer for the product if you use an Axis debit/credit cards.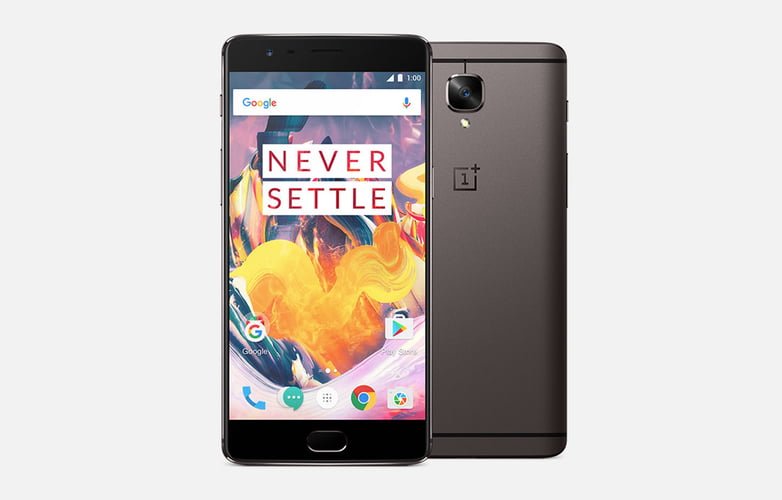 However, the highlight of the sale is the OnePlus 3T because it is available at just Rs. 25,999, down from its original price of Rs. 29,999. In addition, you can avail Rs. 2,000 more cash back if you purchase it using an Axis debit/credit card. Well, the effective price comes down to Rs. 23,999. That's a steal deal for a smartphone like OnePlus 3T.
Now, you might be wondering whether to get a OnePlus 3T at Rs. 25,999 or not. Well, go for it without any doubt because the smartphone still offers the best hardware in the sub Rs. 30,000 price point. There's no smartphone with Snapdragon 821 chipset under Rs. 30,000 in the Indian market.
In 2017, we have seen several smartphones such as the Moto Z2 Play, Oppo F3 Plus, Vivo V5 Plus, Asus Zenfone Zoom S launching in the Indian market, but they did not match the hardware configuration of the OnePlus 3T.
The OnePlus 3T was launched in India in December 2016 with a 5.5-inch Full HD AMOLED display, Snapdragon 821 SoC, 6GB of RAM, 16MP rear camera & 16MP front-facing camera, 3400mAh battery with Dash Charge support. Well, you can't find these specs even in a smartphone released in 2017. Almost all the devices in the upper mid-range category have 4GB of RAM.
At Rs. 29,999, the OnePlus 3T faced a stiff competition with the Honor 8 Pro because it's slightly powerful and offers dual cameras as well. But, at Rs. 25,999, the OnePlus 3T has no competition whatsoever.
The OnePlus 3T features unimetal body design and offers the best display under Rs. 30,000. The performance of the device is unbeatable by any other devices available in the market right now. The 16MP rear camera produces some great results and the 16MP selfie camera gives a good performance as well. However, in the selfie camera department, there are other devices such as the Vivo V5 Plus and Oppo F3 Plus to consider.
I have used the device for more than three months, and the user interface is buttery smooth. OxygenOS for the OnePlus 3T is optimised very well. Battery life is the only concern with the OnePlus 3T because it doesn't last for a single day with 4G LTE turned on all the time. But the Dash Charge comes to the rescue when you're out of power charging the device from 0 to 100 percent in under 90 minutes.
What makes the OnePlys 3T special at Rs. 25,999? Everything, because there is not a single device which matches the performance, design, cameras, and fast charging in the asking price range. So, get the OnePlus 3T if you're planning for an upper mid-range device. If you can extend your budget up to Rs. 30,000, then get the Honor 8 Pro itself because it offers better value than the OnePlus 3T.
Chakri is a go-to guy for your next smartphone recommendation. Back in his engineering days, he used to play with smartphones by installing custom ROMs and that passion got him into the tech industry. He still goes nuts about a smartphone knocking his door for review. Currently managing everything at Telecom Talk, Chakri is trying to master PUBG Mobile in his free time.