As per the latest data from COAI, Norway-based Telenor's Indian unit, Telenor India, has now successfully crossed 50 million subscriber mark. The latest subscription data states that Telenor India had 507,02,397 subscribers as of December, 2015. The company added 12,79,587 new customers, which helped them in crossing 50 million user mark.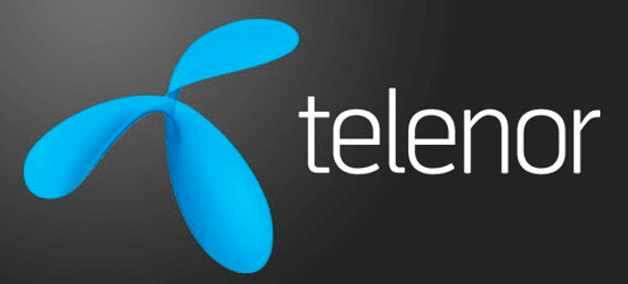 Since the launch of GSM services on the 3rd of December 2009, Telenor (erstwhile Uninor) faced quite a few ups & downs. It was one of the new entrants back then. The company successfully attracted maximum customers than other newer players in a few quarters by offering cheaper rates.
The voice-based 'Sabse Sasta' & dynamic pricing strategy helped them not only in get subscribers but also in getting achieving no loss – no profit (break even) status in many circles in these years. Telenor grew from 0 to 45.6 million customers (as of Q2 2012) within two years, but the Supreme Court's verdict to cancel all its license forced them to close down operations in few circles including metro circle of Kolkata, Mumbai. Later, the company purchased spectrum.
As of now, the company is operational in 6 circles. They will soon launch their 2G GSM services in the Assam circle.
Key Milestone
2009: Launched GSM services in 8 circles on the 3rd of December, reaching upto 600 million people in UP West, UP East, Bihar & Jharkhand, Karnataka, Andhra Pradesh, Tamil Nadu, Kerala, and Orissa circles. Telenor enters the market targeting the new, young, and aspiring India under the slogan "Ab Mera Number Hai" (my time is now).
2010: Launched the Dynamic Pricing feature which offered upto 60% discount on calls. It also launched services in 5 additional circles – Maharashtra & Goa, Mumbai, Gujarat, West Bengal and Kolkata – taking the total potential reach upto 900 million people and 13 circles.
2011: Telenor's MD goes on the road to all circles in his 'Winning Every Day' roadshow. Unlimited Music offering launched.
2012: On the 2nd of February 2012, the Supreme Court quashed 122 licenses issued in the 2008 process, and ordered the regulator (TRAI) to recommend a way to award fresh licenses. The order affected all 22 licenses of Telenor (pan-India), and gave the regulator 4 months to sort it out. Telenor employees fought back with 'We love Telenor' campaign
Telenor celebrates reaching its first Circle break-even in less than three years. The first Telenor Circle to Break Even was the Uttar Pradesh East Circle. Telenor Group signs deal with Lakshdeep Investments & Finance Pvt. Ltd. as new partner. Telenor Group eventually own 74 per cent of the joint venture
2013: Won the license to continue their services in 6 circles. Telenor India bags "the most promising mobile operator in India" award. Telenor India achieves break-even in five out of its six circles. "Call Katega Muft Milega" (NW Promise Project). Unified License granted to Telenor.
2014: Spectrum auctions: Acquired new circle Assam; got top-up spectrum in AP, Bihar, UP-East, and UP-West.
Launches Sabse Sasta Facebook and Whatsapp packs.
Telenor Global raises ownership of Telenor India to 100 percent.
Enters Guinness Book of World Records for opening of 362 Telenor India stores in one day.
Telenor India completes 5 years of affordable telecommunication in India.
Completes 5000 sites rollout.
2015: Launches 'Grahak Siksha Kendra' for customer awareness.
Completes 100 percent ownership of Telewings (then holding company of Telenor) in India.
Bags National awards for Excellence and Sustaibaility for project Sampark.
Rebrands as Telenor India.
The company is facing stiff competition as data usage is surging these days and people are moving to data oriented player. In adequate spectrum and unavailability of 3G or 4G presence made a road block to their future. However, media reports claimed quite a few times they would acquire Videocon or TATA but those talks didn't progressed too much.