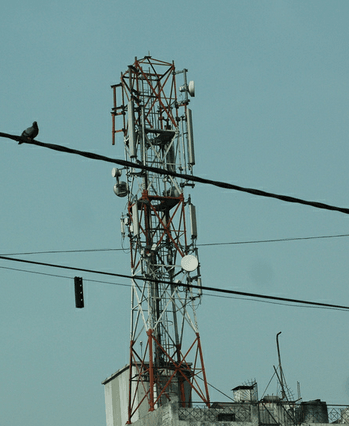 The associations representing telecom operators and tower companies have jointly opposed Telecom Equipment Manufacturers Association of India's (TEMA) suggestion of levying a one-time tax on telecom towers for using diesel.
The apex bodies Cellular Operators Association of India, Association of United Service Providers of India and Towers and Infrastructure Providers Association condemned TEMA allegations and accused it of sensationalising the issue.
India's telecom operators provide an infrastructure that is central to India's economy and contribute significantly to the GDP of the economy. They help deliver world class mobile services at the lowest prices in the world despite lowest revenues per user.
The use of diesel is forced on tower companies by the acute shortage of electricity from the grid especially in rural areas. Diesel imposes huge costs as it accounts for over 30 percent of the operational expenses of the tower companies. Companies derive no competitive or other advantage from diesel.
"It is quite unfortunate that TEMA is trying to sensationalise the issue in a highly irresponsible and mischievous manner and the statements made by TEMA are misleading, uncalled for, and devoid of any merit. It is analogous to suggesting that railways run trains on diesel to exploit subsidies," the associations said.
"They are unnecessarily trying to imply that telecom operators pursue subsidies and profits relentlessly. This is simply not the case," the joint statement added.
Earlier, TEMA wrote to the Prime Minister alleging that telecom towers were guzzling up to Rs 4,300-crore worth of subsidised diesel every year, which was meant for the rural poor, farmers and bulk transport systems.