Leading telecom operators Bharti Airtel and Idea Cellular revised their popular tariff plans. Both the operators have increased the validity to match Reliance Jio's new offers. Airtel increased the validity of Rs 448 and Rs 509 tariff plans, whereas Idea Cellular increased the validity of its Rs 449 and Rs 509 tariff plans. Also, these plans from both Airtel and Idea are open market plans valid across the country, meaning any prepaid customer can avail the plans.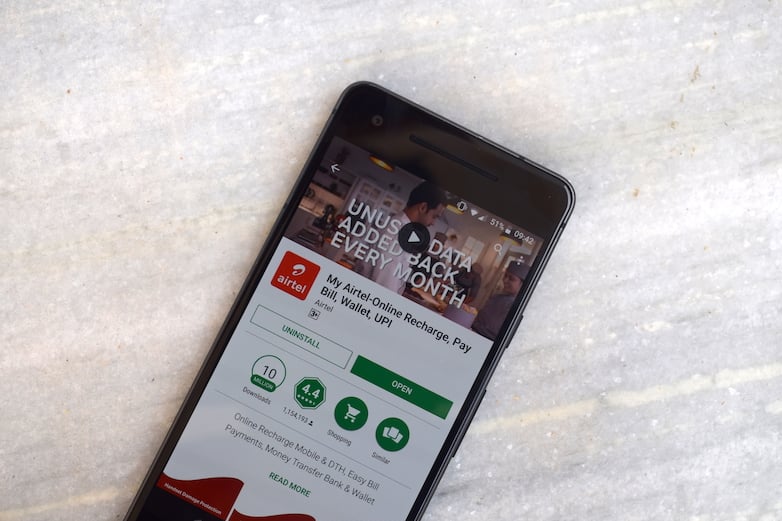 Starting off with Bharti Airtel's tariff revision, the popular Rs 448 tariff plan now gives 1GB data per day for 82 days, up from the 70 days validity. The Rs 509 tariff plan now offers 1GB data per day for 91 days, which is up from the previous 84 days. Both the plans also gives unlimited voice calls including roaming calls, 100 SMS per day, and premium access to Airtel services such as Airtel TV and Wynk Music during the validity period.
Next up, we have tariff plans from Idea Cellular. As stated, Idea also revised two of its popular plans- Rs 449 and Rs 509. The Rs 449 tariff plan of Idea Cellular is now valid for 82 days, up from the previous 70 days validity whereas the Rs 509 plan gives benefits for 91 days from the date of recharge. Also, these plans provide unlimited voice calls, 100 SMS per day, and a premium subscription to Idea's Digital content apps such as Idea Movies and TV, Idea Magazines, etc.
However, unlike Jio and Airtel, Idea Cellular is limiting the voice calls to just 250 minutes per day and 1000 minutes per week. Both Airtel and Jio are offering voice calls without any daily or weekly or monthly FUP limit.
Yesterday, Reliance Jio introduced some new tariff plans. If we compare the same revised tariff plans of Airtel and Idea Cellular, Reliance Jio's Rs 399 tariff plan gives 84GB data for 84 days, whereas the Rs 449 plan offers benefits for 91 days. Overall, Reliance Jio is marginally ahead of the two incumbent operators, which is an expected thing. Vodafone India is the only top telecom operator who is yet to revise its tariff plans with better benefits.