In the recent times banking has moved to twitter. India's second largest bank, ICICI Bank had recently introduced twitter banking where a host of operations like checking account balance, funds transfer can be achieved through the social channel. Back in 2012, Tata Docomo had introduced an innovative service wherein customers could use certain hashtags to recharge and activate services. We are not sure if the service works now. TelecomTALK has learnt that Reliance Communications is launching a new service branded SmartCare for offering Self Care services through twitter.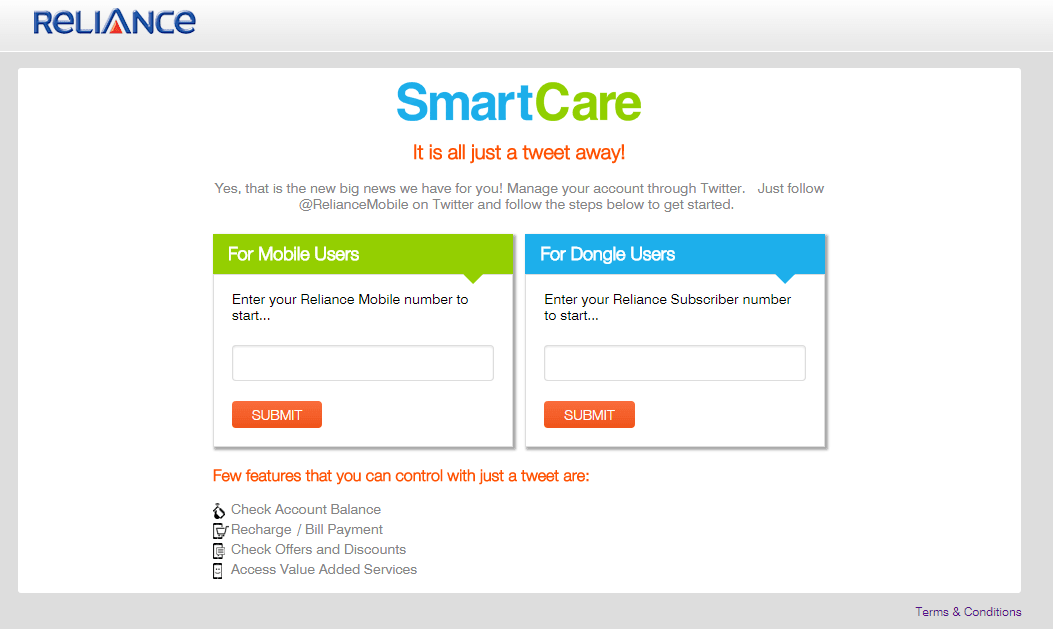 Which services are available?
SmartCare services are available for both Mobile and Dongle users wherein one can
Check account balance
Recharge or pay bills
Check offers and discounts
Access Value Added Services
Important Terms and Conditions

Our Take
Overall SmartCare is a nice offering and is coming at a time when Reliance and other Indian players are under fire for Net Neutrality violations. With twitter gaining widespread adoption in India, SmartCare can be a hit. It remains to be seen if other telcos also jump to the twitter bandwagon to offer similar services.