Reliance has announced free 3G data up to 24GB for new smartphones purchased through shop.rcom.co.in website. The free 3G data and duration of the benefit is based on the brand and model of smartphone purchased from Reliance website.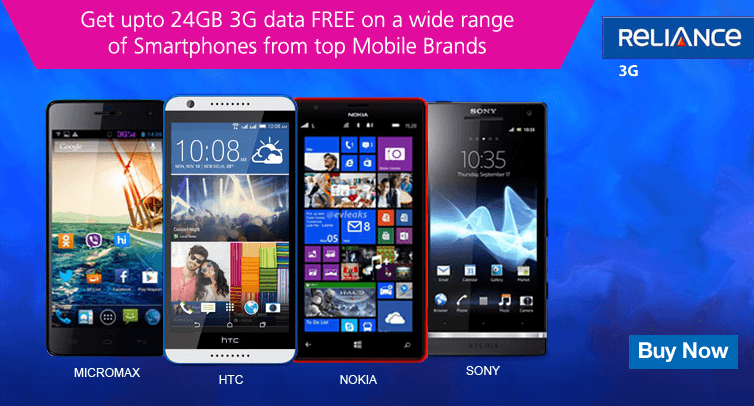 Offer 1: 2GB 3G data free per month for 12 months on all HTC smartphones (except Desire 820).
Offer 2: 1GB 3G data free per month for 12 months on Sony Xperia C.
Offer 3: 1GB 3G data free per month for 6 months on all Sony, Micromax, Nokia and HTC Desire 820.
The offer is limited for new Reliance GSM connection and available only once to an active Reliance customer. Under the offer, 3G data will be given in Reliance 3G circles and 2G data in Reliance non-3G circles.
Also Read : Reliance MyStore USSD service now offers 1GB data at Rs 9
Reliance is taping on the online shopping spree in India with this move. But the website has only few models from the above companies on sale and price are not much attractive.
Do you find these offer attractive enough to purchase your next smartphone from Reliance website?