Rcom asks West Bengal, Bihar and Assam customers to port out before Dec 12. Reliance Communications (RCom), the Anil Ambani-owned telecom service provider, has urged about a million of its 2G customers in West Bengal, Bihar and Assam circles to port out to other telcos before December 12.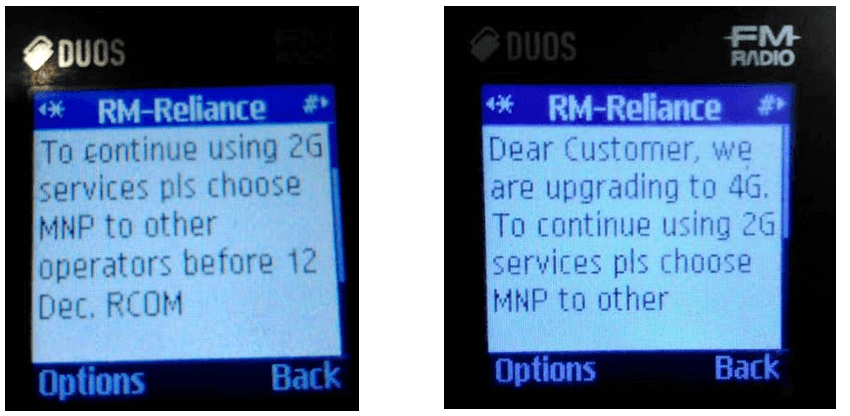 The company's 900 MHz spectrum holdings in West Bengal, Bihar and Assam expire on December 12 as it did not win back 2G airwaves in these circles in the March 2015 auction. The communication, which is being sent via text messages to customers, however, says that the company is upgrading to high-speed 4G technology.
According to a report by ET, RCom's 17 million users have opted to upgrade to the telco's 3G network in these markets. The telco, however, entered into an intra-circle roaming (ICR) pact with Vodafone India for 2G and 3G coverage in all three circles, the ET report said.
Also read : What could be the fate of Rcom subscribers in Bihar, West Bengal and Assam post December 12th?
It already has existing ICR pacts in these markets with Aircel and Tata Teleservices. Earlier, RCom on November 12 urged its 2G customers to upgrade to 3G network. It has 3G airwaves in West Bengal, Bihar and Assam. The move was a part of the company's full-fledged focus on data services in these markets.