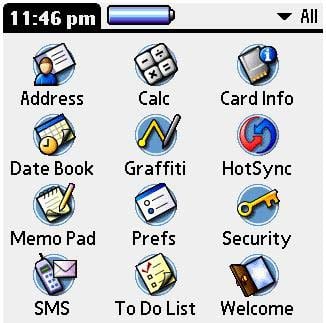 R.I.P. Palm (1992-2011) ! Palm – "Homo erectus" of today's smartphones and tablets retires.
It is true that Palm devices like Pre, Pixi, Treo, Centro are not so popular in India, but from technological aspect Palm was the pioneer of PDAs. The PalmPilot is credited with popularizing the personal digital assistant and it was the device that established the basic form factor that later smartphones would use.
With the rise of Androids, iPhone and Blackberrys it was loosing its shines. In 2009 Palm OS was replaced by webOS. Sprint got the first webOS device Palm Pre in July 2009.
In July 2010 Palm was acquired by HP(Hewlett-Packard). In early of 2011 HP announced more webOS devices like Touchpad, Veer and Pre 3, but 'Palm' branding was not used. That indicated the end of webOS.
In March 2011, HP announced plans for a version of webOS by the end of 2011 to run within the Microsoft Windows operating system, and to be installed on all HP desktop and notebook computers in 2012.
On 11th July, 2011 HP announced the reorganization of HP Palm brand. A new group called the webOS global business unit, led by Stephen DeWitt, who replaces former Palm CEO and webOS leader Jon Rubenstein, is formed to continue the development of webOS.
Rubenstein, who actually began his engineering career at HP in the early 80's, will move to the role of Senior Vice President of Product Innovation in the Personal Systems Group. The group focuses on business and consumer PCs, mobile computing devices and workstations. HP cites Rubenstein's innovations such as Apple's original iPod and webOS as examples of his "game changing innovation."
On the creation of the new group, the HP Palm Blog on Monday said "As we formally become the HP webOS Global Business Unit, keep an eye out for a refreshed look and new handles here and on our other social media channels."
Following is a brief timeline of the history of Palm.
1992 — Jeff Hawkins founds Palm Computing and enlists Donna Dubinsky and Ed Colligan to build the company.
1995 — U.S. Robotics, which makes computer modems, acquires Palm for $44 million.
1996 — U.S. Robotics introduces the PalmPilot 1000, priced at $299, with 128k of memory and a monochrome, touch-screen display.
1997 — 3Com acquires U.S. Robotics. Later that year, 3Com holds the first PalmPilot Developer Conference in San Francisco's Center for the Arts Yerba Buena Gardens.
1998 — 3Com has to stop using the name "Pilot" because of a legal dispute with the Pilot Pen Corp. It releases the Palm III organizer, which is based on the Palm 3.0 OS and retails for $399.
1998 — Hawkins, Dubinsky and Colligan leave Palm to found Handspring, which will make its own PDAs using Palm's software.
1998 – Palm Computing sues Microsoft, saying its Palm PC brand is too easily confused with Palm's own products. Microsoft agrees to use Palm-size PC instead, and later changes the name to Pocket PC.
1999 — 3Com announces plans to spin off Palm Computing. It's the company's fastest growing business unit at the time, accounting for 10 percent of revenue. It says more than five million PalmPilots have been sold to date. The same year, 3Com starts selling the first Palm device with a wireless antenna, the Palm VII, for $599.
2000 — Palm goes public, separating from 3Com.
2002 — Palm forms an OS subsidiary named PalmSource, with the remaining company called Palm Solutions Group. That same year, Sony invests $20 million in PalmSource, marking the first outside investment
2002 — Research in Motion introduces its first BlackBerry smartphone.
2003 — Palm announces plans to acquire Handspring, forming a hardware company called PalmOne, and spins off PalmSource, the OS company
2005 –Todd Bradley steps down as CEO of PalmOne and Ed Colligan takes over. PalmOne acquires the Palm brand name, paying PalmSource $30 million for its 55 percent share of the Palm Trademark Holding Company. Palm announces plans to offer a Treo smartphone running Windows Mobile software, rather than its own Palm OS.
2007 — Just as it is due to release the Foleo subnotebook, Palm kills the product to focus on its smartphone OS instead.
2007 – Apple launches its first iPhone.
2009 — Colligan, the last remaining founder of Palm, leaves the company. Jon Rubinstein, known for his role designing the iPod for Apple, becomes CEO. Palm later rolls out the Palm Pre, the first phone to run its new WebOS.
March 2010 — Palm reports a loss for its most recent quarter of $22 million, and says its "recent underperformance has been very disappointing." Rumors surface that the company is up for sale.
April 28, 2010 — HP announces plans to buy Palm for $1.2 billion and acquisition was done in July, 2010.
February 2011 — HP Veer and Pre 3 running webOS 2.2 and HP Touchpad running webOS 3.0 was announced.
March, 2011 — HP plans to make webOS as a shell inside Microsoft Windows operating system.
July, 2011 — Palm brand name is retired, HP webOS Global Business Unit will continue the efforts behind webOS.