An audit carried out by the Telecom Enforcement Resource and Monitoring (TERM) Cell revealed that Bharti Airtel and Vodafone India's base stations were violating radiation norms the most among all operators in India. Out of the total 284 non-compliant base stations, 69 belonged to Bharti Airtel, while 62 sites belonged to Vodafone, telecom minister Manoj Sinha said in a written reply to the Lok Sabha.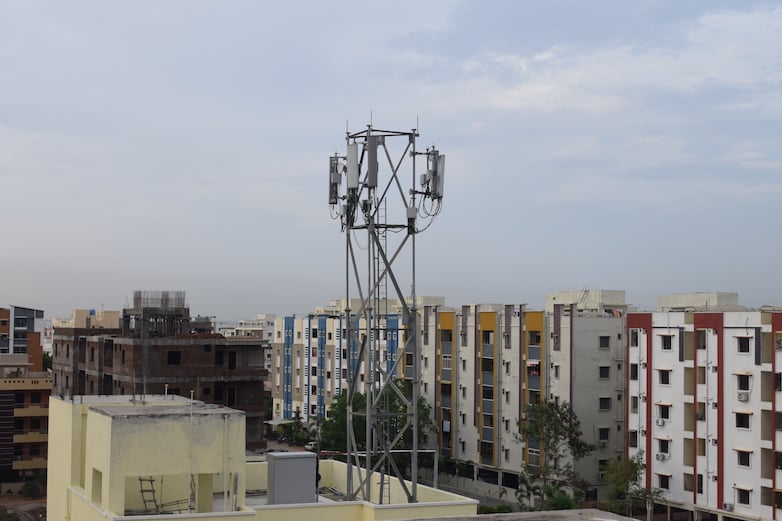 According to the data shared by the minister, 34 such sites were from Tata Teleservices and its subsidiaries, 32 sites were from Reliance Communications, while 22 such sites were from Idea Cellular. Aircel's 20 sites were found exceeding the prescribed EMF radiation limits as on June 30, 2017.
The minister said that ten such base station each of Bharat Sanchar Nigam Limited and Reliance Jio, while eight such sites belonged to Telenor, which is in process of merging with Airtel.
The data revealed that three of MTNL sites were violating the norms, while two of Videocon Telecom and one of Sistema Shyam were found non-compliant.
"The main conclusion from the WHO reviews is that radiation exposures from mobile towers below limits prescribed by the International Commission on Non-Ionizing Radiation Protection (ICNIRP) international guidelines do not appear to have any known consequence on health...In India norms for exposure limit for the emission from mobile towers are already 10 times more stringent than the safe limits prescribed by ICNIRP and recommended by WHO...Making the norms ten times stricter than what has been prescribed by ICNIRP and recommended by WHO, obviates the need for having separate norms for special localities," the minister said.
The Department of Telecommunications (DoT) recently launched a new portal called 'Tarang Sanchar,' to provide information regarding mobile towers and EMF emission compliances. With this portal, users can track the radiation emitted from mobile towers within their locality.