State-run telecom operator, BSNL has announced a new tariff plan on the occasion of Onam in Kerala state. The plan is priced at Rs. 44 and offers benefits for one year. BSNL is known for launching circle specific festive plans, and here's one more plan from the operator.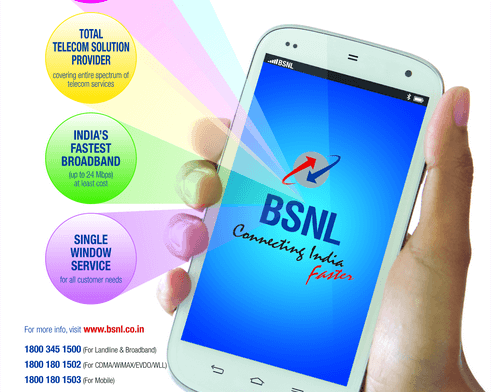 The Rs. 44 plan from BSNL is valid for 365 days and gives 500MB data, along with Rs. 20 talk time. The 500MB data is valid for 30 days from the date of recharge. Furthermore, the major advantage of this plan is the BSNL to BSNL voice calls costs just 5 paise/min, and 10 paise/min to other network calls. That said, these voice call benefits are also valid for 30 days, and after that, all the voice calls will be charged at 1 paise/sec for the rest of the year.
Another advantage with this plan is that the data cost is reduced to just 10 paise/MB. This essentially means that a GB of data costs just Rs. 100. That said, you don't need to worry about recharging a data plan after recharging this plan. Also, you can avail full talk time on recharges such as Rs. 110, Rs. 200, Rs. 500, and Rs. 1000, if you're already on BSNL Onam Rs. 44 plan.
Moreover, if you have a family mobile numbers set up with your number, then you can enjoy the voice calls at much lower rates. BSNL says that up to four local numbers can be configured as a family, where BSNL to BSNL will be charged at 10 paise/min, and BSNL to other calls will be charged at 20 paise/min.
The Onam Rs. 44 plan also gives SMS benefits- local SMS will be charged at 25 paise, while an STD SMS costs 38 paise. Also, you can combine this plan with any of the other STVs, which is another bonus.
That said, this plan is valid for the BSNL users of Kerala circle. What do you think of this new plan from BSNL? Let us know by commenting below.