Even though Microsoft acquired Nokia to save Windows Phone from dying and to continue its smartphone efforts, it didn't kill Nokia's feature phone lineup. After launching the Nokia 220 and the Nokia 220 Dual SIM last year, the company is ready to serve the audience that doesn't want to buy touchscreen smartphones. It has announced two new low-cost Internet-enabled mobile phones, the Nokia 222 and the Nokia 222 Dual SIM.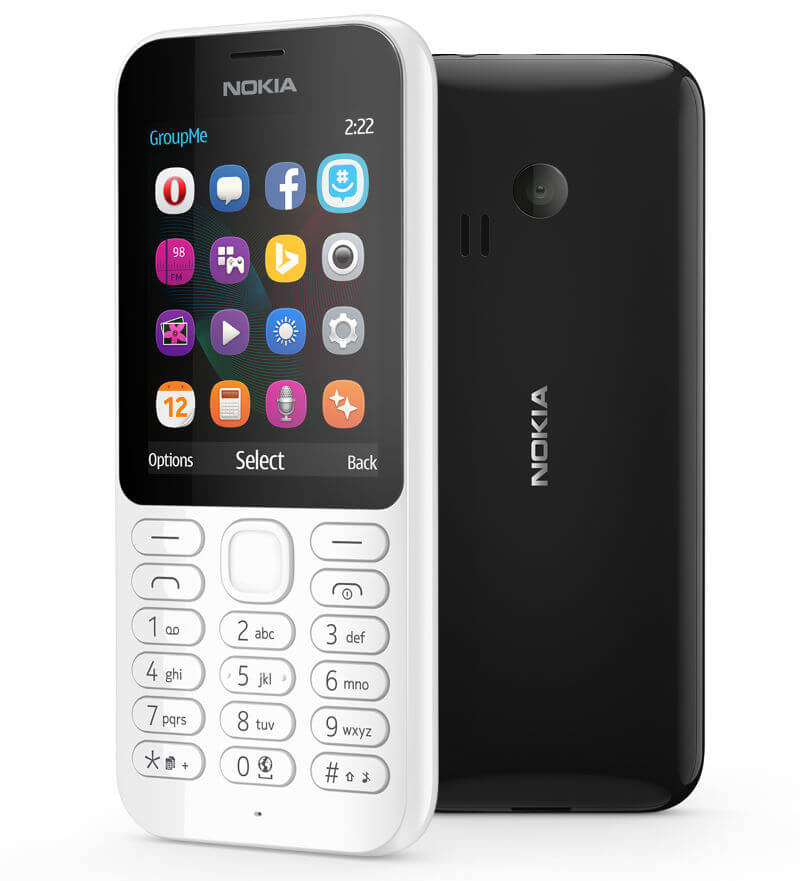 The Nokia 222 and the Nokia 222 Dual SIM feature 2.4-inch QVGA LCD displays, 2-megapixel cameras, and a good old T9 keypad. These devices run on Nokia's legacy Series 30+ platform and rely on 2G connectivity for calls, messages, and web browsing. There's a microSD card slot that is compatible with cards that have capacities of upto 32GB, which can be used to store music, videos, and images.
In terms of connectivity, these devices come with 2G SIM card slots, Bluetooth 3.0 with SLAM, FM Radio, and a microUSB 2.0 port. There's an LED flashlight that comes handy in emergency situations. An 1,100 mAh battery that comes with this device is good enough to last days after a full charge.
Nokia 222 and Nokia 222 Dual SIM Specifications
2.4-inch LCD display, 320 x 240 pixels, T9 Keypad
2-megapixel camera and LED flash light
MicroSD card slot (upto 32GB)
Series 30 Platform, Bing Search, Facebook, GroupMe by Skype, Messenger, MSN Weather, Opera Mini Browser, and Twitter
Single-SIM/Dual-SIM, 2G, FM Radio, Bluetooth 3.0, SLAM, MicroUSB 2.0
1,100 mAh battery, 116 x 50 x 12.9; 79 grams
Both these devices will be available in Black and White colours with price tags starting somewhere around Rs. 2,500. The Nokia 222 and the Nokia 222 Dual SIM will be available globally starting next month. Since the smartphone boom that happened a few years ago, especially after Android brought access to smartphones on the cheap, there hasn't been much innovation in the feature phone segment. However, there is still a lot of demand for feature phones, especially from those who don't want to use touchscreen devices or those who find those smartphone operating systems hard to use. Most of these customers are elderly people like my grandmother who don't want much from a mobile phone except its calling abilities.