Indus Towers, India's largest telecom infrastructure company, today announced a key milestone in its sustainable telecom journey by converting half of its portfolio to green sites. In line with its commitment towards protecting the environment, the company has made significant progress in expanding its green sites portfolio to over 62,000 mobile sites across India.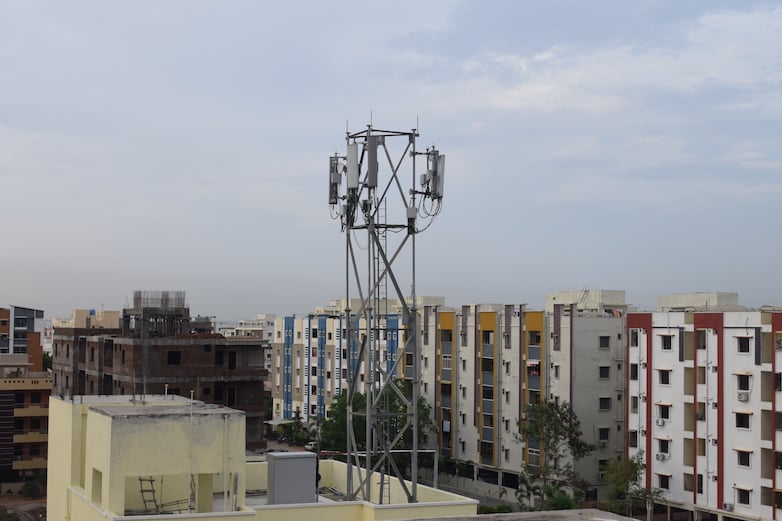 Currently, Indus Towers operates more than 86,200 sites as outdoor sites, totalling to 70% of the portfolio, by eliminating usage of air-conditioners at such sites.
Indus Tower has initiatives like 'Shut AC' program coupled with the deployment of disruptive storage solutions have resulted in - a significant reduction in direct carbon emissions equivalent to planting 27 million trees and diesel savings of 200 million litres in last five years. Since its inception in 2008, the company has consistently worked towards creating value for all its stakeholders in a sustainable manner with q commitment towards green initiatives and 'Putting India First'.
"Technology innovations continue to be the backbone of every change envisaged at Indus Towers with focus on driving down environmental impact while enabling uninterrupted telecommunication networks," said the company in a press statement.
Speaking on the occasion, Bimal Dayal, Chief Executive Officer, Indus Towers said, "Our vision is to achieve diesel free operations and we are actively exploring deployment of new-age solutions to reach this goal. Technology and innovation remain to be at the core of all our business operations as we focus on sustainable telecom journey for a better India."
Here are some of the initiatives of Indus Towers:
Leveraging innovation and technology to reduce environmental impact
Indus Towers uses high-energy efficiency solutions to achieve maximum power output and has been deploying Valve-Regulated Lead-Acid (VRLA) batteries at its sites. Implementing environment-friendly initiatives such as Solar Cooling Units (SCUs) and Simple Power Solutions (SPSs) at sites, the company has saved nearly 40 per cent energy savings since inception. An SCU is a smart and innovative solution that runs independently of power from a grid, battery or diesel and is charged with solar energy. It also uses natural air as its coolant, with zero cost of cooling. The company is also testing Hybrid solar, fuel cells, biomass and CNG/PNG energy solutions to power mobile towers.
Energy Use and conservation
One of the accomplishments towards reducing significant power consumption has been replacing air-conditioning with Free Cooling Units (FCUs) and Natural Cooling Units (NCUs) to maximise the conversion of Indoor (ID) to Outdoor (OD) as a part of SHUT AC initiative. The company has reduced energy consumption in mobile towers in addition to lowering carbon emissions.
Innovative Design Approach
Indus Towers has evolved a wide variety of design concepts around aesthetic towers catering to the needs of ground-based and rooftop installations. Its solution portfolio comprises of various options such as camouflaged monopoles with day and night views, street light cum telecom poles, palm trees, rooftop grilles, and water tanks, aesthetic small cells solutions for bus shelters, public restrooms, foot-over bridges, flyovers and metro pillars. These solutions are designed to suit site deployment in public places, gardens, parks, municipal areas, residential and commercial complexes, metro stations, shopping complexes, malls, SEZs, highways, institutional areas, etc.