TRAI has introduced a solution to help mobile users to deactivate VAS in a user friendly and transparent manner through SMS and IVRS. Any user can use the toll-free short code number "155223" which is uniform across all the operators to call or send SMS to deactivate VAS.
There are instances of people who have auto or unwanted VAS activations on roaming or just missed to deactivate VAS before roaming. While getting routed to home location cc on roaming is a problem with some operators, deactivating unwanted or auto VAS on roaming is another issue.
In order to help such users in VAS de-activations or to bring awareness we have come up with this analysis of '155223' while on roaming.
We tested  '155223' across all operators while on roaming and our findings are as of below.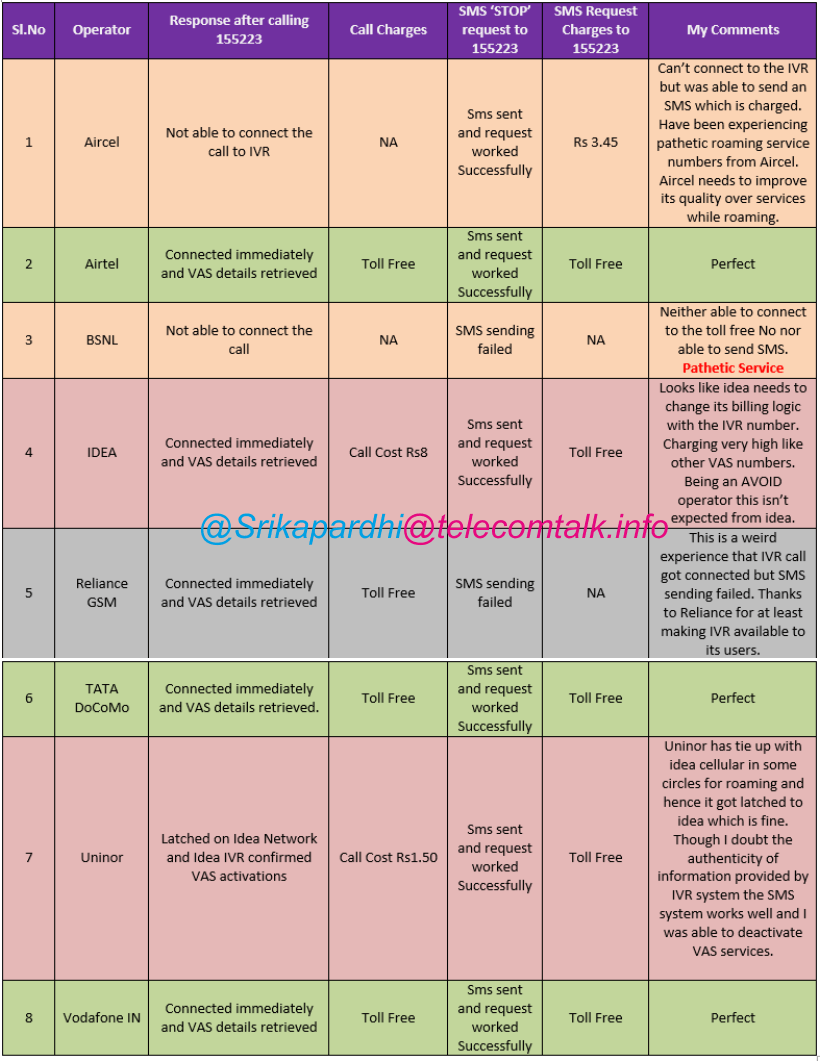 This clearly shows us the Qos and customer service implementation logics provided by operators.
Also Read : TRAI keen on curbing unsolicited activation of VAS, releases data related to activation, deactivation and complaints
Dear users, have you come across peculiar situations where you were not able to deactivate VAS services or any strange instances? Do let us know via comments.
Note: Analysis based on only prepaid services. May or may not differ for postpaid services. All numbers used in analysis are on roaming at the time of analysis. Services may be modified/changed by operators.