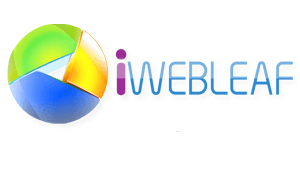 If you are shouting against Brain-Drain, time to shut up. A couple of months before we, at Telecomtalk shared a great story of innovation.
Two engineering students of Orissa made a 3G USB modem which can be sold at just Rs 1300.Later these two young innovators also made up a laptop which costs just Rs 5000.
They have a dream to make India more technically advanced, ray of technology will go to the remote parts of country with these ultra low cost devices.Following we posted about iWebleaf data card it got overwhelmed response.
We got thousands of mails asking where and when to get it! Today we got a sad mail from the team iWebleaf saying they are discarding their innovative projects as they do not get any fund from State Govt of Orissa or Central Govt.
They are promised a lot, but nothing comes in reality. Their products are underestimated as these are not made by some studens of IIT or any other reputed engineering colleges. Even showcasing their products on national TV channels like NDTV can not help them to get fundings.
iWebleaf could choose the commercial way and start selling this products which will definitely get them profits. But they like to serve our poor countrymen to offer technology at an affordable price. But all go in vain, the students are joining in multi-national IT companies very soon.
It should be noted our Human Resource Development Minister Mr. Kapil Sibbal showed a $35 tablet (developed by students and professors at India's tech universities--including the IITs of Madras and Bombay.) in August, 2010 under Project Sakshat which never see light of existence. Some already said this $35 tablet has strong resemblance with some Chinese/Taiwanese tablets. Even HCL, India's IT company said they had no association with this project. The tablet was due on Jaunary, 2011.
India already refused to offer MIT's OLPC to students and Kapil Sibbal quoted that tablet as an answer to MIT's $100 laptop. Indian government has its history of their false promises. Earlier in the beginning of 2009, Indian Government unveiled a $10 educational laptop which turned out to be a substandard flop receiving various negative views. All these can be filled up by the Rs 5000 laptop by these two young innovators of Orissa. It seems Mr. Sibbal is too busy with his telecom workload!
Today we got a mail from them which says they are quitting from Rs 5000 laptop & data card project at Odisha. We are posting the mail as it is:
Dear Sir/Mam,
Greetings of the day!!!
We both are very thankful for all your kind response regarding our new innovation. Hardly very few people appreciate for this kind of innovation nowadays. We have been working like hell since last year to bring out this concept into reality. The basic motto behind this product was to benefit the rural India(the common people) who are not able to afford too much to purchase a laptop for their child. This project could surely help increase the standard of primary education a lot. We have been running from pillar to post to convince the State Govt. people. We already met all the higher big bosses of Odisha Govt which includes Hob'ble IT Minister Shri Ramesh Chandra Majhi, IT Secy. Shri P.K. Jena,IAS & Chief Secy. Shri B.K. Patnaik,IAS. All the efforts are in vain as they are not responding in the right way and at right. All of them promised to help us a lot but when the output comes to reality is zero. Our very own CM, Shri Naveen Patnaik despite all sorts of hue & cry by our media persons & also lots of efforts from our own side didn't even bother him to have a meeting with us. This is the story at our state level.
Now talking about the Central Govt people who are associated with these kind of projects raised a big question mark on the credibility of our project & also completely underestimated us saying that: "how come you people design this product if an IITian was unable to do" because we are from Odisha who is already treated as backward, poverty stricken & flood -stricken state.Its very natural to hear from them in this kind of way because, if our very own state Govt is unable to recognise & encourage us what else to expect from them.
Adding to the above things few MLA & Ministers from the state of Tamilnadu ,Haryana & Jharkhand approached us to initiate this project at there state but we feel that our state grown technology seems to be no use at our state then its hard to deploy such things in other state. As Odia people will not get any benefit of we will start this project in other state. So it's better to shut down the process of INR 5000 laptop and Data Card.
We both are highly frustrated for what has been going on since last two months. Let me introduce something about our background; we both are from middle-class families & our company is a mere start-up having no such huge financial backup. We have been already offered jobs from MNCs [Tata Consultancy Services & Cognizant] .We have received a number of proposals from private parties regarding funding but if we proceed on that basis naturally the price of the laptop will shoot up & ultimately our motto won't be satisfied. The configuration of the laptop which we have designed comes up with a price tag of around 17,000 INR for any other brand. So a private party who will be funding will naturally think of his profit & the price will naturally be hiked and our dream for INR.5000 laptop will remain as it is.
But, sadly speaking we are really frustrated & heartbroken seeing the scenario of our Government. here & there also. While this Govt. is busy with the Dal Scam & Mine scams as well as 2G scams.CWG Scam they have very few time left to have a focus on such a nice project like ours. So, finally Mr.Chandrasekhar Panda is leaving for Tata Consultancy Services tomorrow (i.e. 25th March 2011) itself & Mr Swain will be also leaving for Cognizant soon once he gets the confirmation date.
We heartily thank you all for your kind response without which we couldn't have achieved even a single step of success. Wherever we may be, but we will never forget your dedicated hep & support in bringing us & our project into the limelight .We both are really helpless &hopeless, also sad to say that we cant wait anymore & we need to quit. So, all the public, media persons please forgive us if we have committed any sorts of mistake & most of all we couldn't live up to your expectations. We hope now you all can clearly understand what was the real cause of quitting.
Hope that no one in Odisha will face the situation that we have faced.
Jay Jagannath
Thanks & Regards
Saswat Swain & Chandrasekhar Panda
iWEBLEAF Global Solutions