TRAI has taken strong measures in order to curb unwanted and auto VAS activation menace with operators. If you think with these norms and process there are no auto VAS activations you are completely wrong.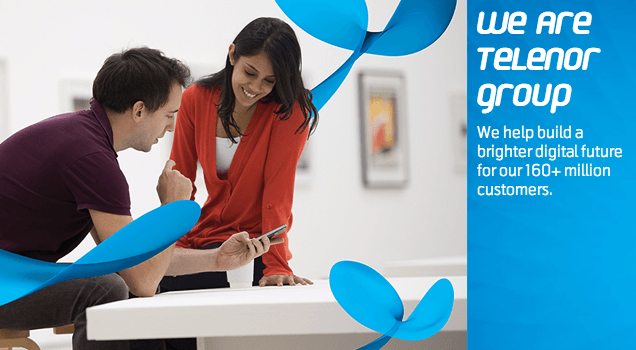 We have been observing VAS activations on various operators and here we have one operator with us where VAS activations just happen on the fly like magic. Continue reading to know more about our observations and analysis.
What happens when one makes a top up? Obviously the basic answer one can expect is balance to use mobile services. But I have one more version with uninor – VAS activations just start happening after the system finds some balance in the account. Just wondering if there is any balance trigger system with uninor for VAS activations?
Recharge Details :
The below image shows the date on which top-up of Rs 110 was done. Till that day, no balance in amount was maintained and only minutes/data balance was maintained in account to use the services.

My Account Portal :
Not just this time, many times as soon as there is some balance in account these kind of services get activated.
From the image you can see the number of various VAS services activated immediately after the next day of recharge. No, customer will activate so many services in one day that too useless services for Rs 83 which is almost the top-up amount.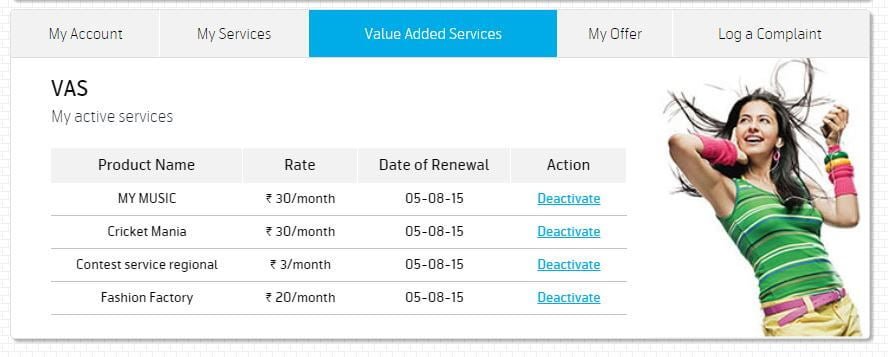 Itemized Bill :
I have gone ahead to investigate the billing registered in systems and payed Rs 25 to get the itemized bill and here is what the bill showed me. DATA and the deducted balances. No clarity in the itemized bill on what exactly I have been charged for even after paying Rs 25. I'm still confused what is this DATA ? Are these VAS services activated via WAP portal ? Will come to conclusions in the end.

Customer Care Center :
Upon calling and inquiring the customer care center below are the in short conversations happened.
Me : I need complete details of the VAS activations from the date of my last recharge.
CC : After verifying the authenticity of customer provided details.
Me: What way are these VAS activations activated?
CC : Sir, upon receiving a confirmation from you these services are activated.
Me : Oh, surprised (off the records there is no confirmation nor activation request from my end via any method) but as per the itemized bill I can see DATA in activation type and the cc explained that activation happened via outbound request (oh great).
I again asked, ok activation was done initially by me (though it is not), can you clarify via which mode the 2nd confirmation happened?
CC : Repeated the same story, Sir upon receiving your confirmation only the services were activated.
Me : Ok fine, I have requested for cancellation as these are activated without consent what about the status?
CC : Sir, amount was refunded back on so and so days but for one particular service no refund was processed as the request for cancellation is raised after 24hrs.
Customer Take : Did I first activate any service? Did I gave any reconfirmation for activation? No, then why should I take the pain in deactivating the services? Does uninor wants its customers to keep track of unnecessary activations for their mistake and customer should cancel them before prescribed time?
Refund :
These are what the details I got from CC after verification.
5th Aug
My Music – 30Rs – activation via Outbound Call
Cric Mania – 30Rs – activation via Outbound Call
6th Aug
Cric Mania & Contest Service – Refund processed
Fashion factory – Refund processed
Rs 64 Deducted – Rs 64 Refunded
Actual Process of activation to be followed by IT engines :
System first gets activation request from customer and then take 2nd confirmation which is via 3rd party channel and then the activation should happen as per the TRAI guidelines. You can also read my analysis we did on TelecomTalk some time back.
Analysis on VAS activation procedure followed by Indian Operators, Reliance GSM creates confusion during activation.
Our Take :
Why are these activations happening only when the customer is having balance?
Leave second confirmation from user, why are these VAS services getting activated even without the first request from user?
Why a user is getting directly the activation message without even the confirmation of activation service message when the user has not raised any request for activation via any mode ?
Is this a defect in IT engines or happening by mischances without the intervention of customer?
Why does a customer be held responsible for these kind of activations and waste time in following up with cc before prescribed timelines for complete refund? These activations are not just happening after TRAI mandate, but before it as well. These kind of activations are very common in uninor as complained by many customers across circles and I myself is a personal victim of these activations as these just happen on the fly like a magic. In the end it's like if you receive "Thank you for Activation of so and so service" all of a sudden any customer feels like saying Good bye to the operator.
In the end if Uninor argues it's the customer who activated these services and there is no issue from their end, as a customer I'm ready to take up this challenge.
Dear users, do let us know your thoughts if you have any experiences to share with us and whats your take on this via comments?
Note : Personal experiences, may or may not be the same with your case. The above discussed VAS services were activated without first or second request/confirmation from customers. This analysis highlights not the complete scenario but only the defective areas where activations are happening without following TRAI mandates. Do check with your respective circle cc for deactivation and refund process if in case come across such situations.