Before I start off, just wanted to recollect a quote - "Too much of anything is good for nothing ".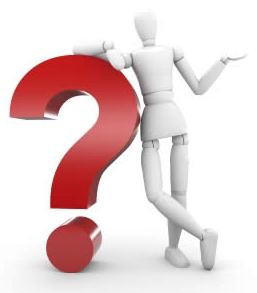 Coming to the article I'm going to give out My as well as the voice of many Tata DoCoMo users across various telecom circles regarding the problems faced with Tata DoCoMo Data Services on GSM Network.
I still remember those good olden days when I used to connect to Internet on Tata DoCoMo Network on my Mobile with just a single attempt on the go and continued the internet session as long as I made a disconnection myself.
And now things changed (as far as I'm concerned I'm facing these two issues since the past 6 months), it's not the same as before or anymore. Though speed is not a problem with me any time in any location there are two main problems which are irking users a lot.
Auto Disconnection of Internet session every 40 minutes.

An Internet Session don't get established with just a single attempt on enabling Data.
(To be brief, as soon as Data is enabled on Mobile we will not get connected to the internet, we need to enable and disable data multiple times or require many attempts to get connected to Data services)
Let me discuss the
1.Very first issue of session auto disconnection every 40 minutes.
I have contacted customer support team many times regarding this issue and their response was
We would like to inform you that we always strive to offer high quality services and connectivity to our esteemed subscribers. With an objective to avoid the discomfort to our subscribers due to bill shock at the end of billing tenure or excess balance deduction, the internet/GPRS session is designed to get disconnected after 40 mins of session. This way we help you to avoid any excessive charges due internet usage abuse and GPRS/Internet session kept live ignorantly.

If there's anything else that you want to share with us, we are all ears.
Good that you are all ears, please listen user's problem also. What if someone uses a data pack and the user doesn't want an auto disconnection protection from you?
My Number is active on a 2GB Tata Docomo Data pack and you are still enabling that auto disconnection mechanism on my number which irks me a lot daily. Doesn't it sound funny to you at least?
I wonder who so ever have designed such a logic to maintain 40 min session to help save customers to avoid any excessive charges due to internet usage abuse, thank you for your too much care towards those people who ignorantly use internet and later repent on bill shock or excess balance deduction.
What about users who activated a data pack and still facing those 40 min disconnections? Don't you consider them at all?
Ok, we will now consider another scenario. I'll agree that you are doing me some favor in saving me from bill shock on excess usage.Can we discuss what after that 40 min session disconnection? Aren't you aware that again after the end of that 40 min data session, data gets connected after some time?
So, finally what way this is leading to?
Connected (40 min session) – Disconnection – Connected (40min session) – Disconnection
Do you feel that people will have their screen always on and monitor the Data activity to check and disconnect their data connection? In such a scenario this auto disconnection formula is not going to help anyone.
If I'm right in understanding the reason behind this logic, It have been designed keeping in view of the people who enable data without any data pack and continue hours of browsing without keeping track on the usage and time of their usage. In such a scenario you are right, absolutely right because this acts as a Reminder or Disturbance for every 40 min intimating their usage and balance left (prepaid) to all those users surfing internet without any active data pack on their numbers.
But i'm just curious to know if this disturbance is required for users who are active on any data packs?
As we all know you are all ears, if you care so much for your users please change the logic this way
Enable that 40 min session disconnection only to those users who are not active on any Data plans and leave the rest of users with some or the other Data plan active for peace.
2. Failure to connect on a Single Attempt:
This is a very serious issue which is irking me as well as many users who are using Tata DoCoMo Data services on 2G as well as 3G Services. I don't know if there is any logic behind this too. Many be known, unknown, in control or uncontrolled reasons behind this which is making users feel not to rely on Tata DoCoMo Internet at times when required. This issue requires users to try connecting to internet many a number of times which varies randomly. Sometimes a restart of the device is also required to get connected to internet as reported by some users.
I have also complained regarding the same to Tata DoCoMo Team and this was their response
As discussed, we would like to inform you that regarding the issue of GPRS we at Tata Docomo always strive to introduce products that are in sync with Customer requirements while ensuring that such products provide optimum value against the amounts spent by our esteemed customers. Such products, especially the data/internet usage products are dependent on various factors for accessibility and continuity, some of these factors being in our control and others beyond some factors beyond our control, but which hugely and adversely impact data usage can impact on the network and signal strength and therefore affect connection speeds/ continuity. At peak times when many people are using the network, connection speeds, and quality suffers. Also as with any network based on radio technology, handset quality or local conditions may prevent or interfere with network reception within coverage areas. However we do understand and regret the fact, that you have not had a favorable experience with the said product. For any assistance mail us at listen at tatadocomo .com .
OK, agreed. Data services rely on many factors. But what if users experience the same connectivity issue in different states and at times when traffic will be very less what is your answer going to be?
I have traveled across Pune, Bangalore, Hyderabad and Chennai,everywhere I faced the same issue of connection but speeds remain good at all times of the day.Now you consider this also as a location and traffic specific issue?
If we consider this as a cell site specific issue, does this problem exist across all the cell sites in different Telecom circles and what are you doing all these days without rectifying it?
If we consider this as a Network traffic specific issue and say a large number of users are active at a specific cell location, then why i'm getting good connectivity response after getting connected and why am i facing the same issue even at  2 am in the mid night? Do you say that the same number of  users are active in that time of the day as well.
This clearly indicates there is some known/unknown issue which is not specific to a particular location and that Tata Docomo only can answer the reason behind this single attempt connection failed issue.
Here is a video showing the same problem with Tata Docomo as well as performance of other operator's Data connection. This clearly shows that the device which i'm using is having no problems and hence no chance to blame my device as well for the problem.
http://www.youtube.com/watch?v=6nmjdCJ-KRM
What ever issue it is Dear Tata Docomo, please be kind enough to look into the same and rectify it asap and we are happy to hear from you regarding the same.
Would be happy if you please restore my previous Internet Experiences with Tata Docomo and regain it's glory.
Regards,
A Tata Docomo Internet fan and user.