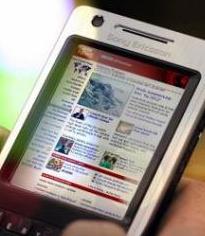 According to Tavess Research mobile money in emerging markets of Middle East, Asia, and Africa, is expected to cross 1 billion users by 2015 with India accounting for over 100 million subscribers.
Enabling purchases and transfers using mobile devices as wallet, mobile money has become an imperative service particularly in areas with high mobile penetration and limited banking facilities.
In these areas, operators are laying strong emphasis on providing enhanced mobile banking services that are increasingly being adopted by consumers who are looking for secure and convenient banking and bill payment options.
Although in nascent stages, the 790 million mobile subscriber base and the huge unbanked rural population makes India a very attractive destination for this service. Initiatives, such as Reserve Bank of India's (RBI) easing of stringent regulations pertaining to mobile banking via increase of cap on fund transfers from INR 5,000 to INR 50,000; and new interbank mobile payment service launched by the National Payment Corporation of India (NPCI), are nurturing the required ecosystem for increased roll-out and adoption of mobile money.
NPCI is currently receiving a lukewarm response with 10 million users registered for interbank mobile payment service recording transactions worth only INR1.5 crore ($.33 million) in April 2011. However, Tavess expects greater adoption of mobile money in the near future with service providers launching customer education campaigns and easy to use functionalities – taking the total subscriber base to 100 million by 2015.
The mobile money service mChek has seen the maximum uptake in the Indian market with two million subscribers followed by NG Pay with one million and others (such as , Airtel Money, PayMate and Mobile Money Services - Nokia's initiative along with Yes bank).
Lack of well developed regulatory frameworks, maintenance of cash floats, and lack of technical know-how continues to be the key challenges in mobile money service adoption
Despite the success of mobile money service in emerging markets, its adoption is still not widespread due to various challenges pertaining to lack of a well developed regulatory framework for mobile payments, maintenance of cash floats by agents residing in rural and semi rural areas (who are required to make regular trips to far away banks for maintaining cash floats), lack of technical know-how among users, and mandate by a few mobile payment services for subscribers to have bank accounts - making mobile money a challenging proposition for the unbanked rural population.
The key focus area for mobile operators targeting the mobile money market includes service customization to cater to the local population and localization of the go-to market strategies.. In addition, right pricing of the mobile banking service to provide affordable services to the subscribers while not compromising on the agent's commission involved, is key to making the service attractive for both the subscribers and the agents.
Tavess believes that strong focus on localized mobile banking services provided at an affordable price will be the step in the right direction for the service providers to increase their current ARPU levels in this burgeoning mobile money market.