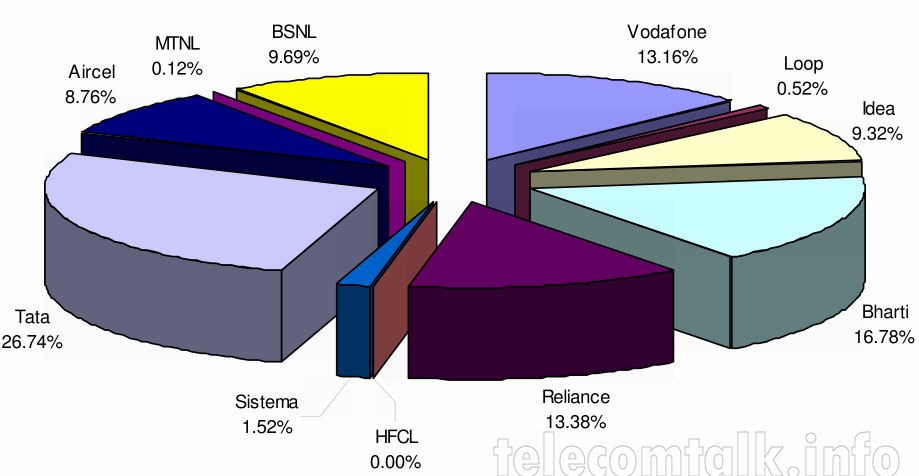 The total subscriber base in the country has crossed 500 million-mark in September this year, much ahead of the projected date next year.
The industry had earlier predicted subscriber base to cross 500 million by the end of 2010.
The number of telephone subscribers in India increased to 509.03 Million at the end of Sep-09 from 494.07 Million in Aug09 according to data compiled by the Telecom Regulatory Authority of India (TRAI).
The tele-density stands at 43.50 per cent, wireless tele-density at 40.31. The mobile service providers in the country added 15.1 million users in September.
Bharti Airtel added 16.8 per cent of new subscribers in September,while Tata accounted for 26.7 per cent and Reliance and Vodafone accounted 13 per cent each  Aircel added 8.76 per cent where as BSNL and MTNL added 9.69 per cent and 0.12 per cent.
Wireline subscriber base declined from 37.33 Million in August-2009 to 37.31 Million at the end of September 09. This decline is mainly on account of reduction in the Wireline subscriber base of BSNL/MTNL, which lost 0.06 Million subscribers in the month of September-09.
Total Broadband subscriber base has increased from 6.98 million in August-09 to 7.22 million in September-09, thereby showing a growth of 3.29 %.