The first thing that comes to our mind when we hear about 4G is its download speed. It's true, thanks to its high-speed data carrying capability. But this article is not about that. I thought of writing this article when I came across many users complaining 'what will I do with these high-speeds if it costs me 'this much' for peanuts of data?'. I would like to share some of my thoughts on the topic. This article is not meant for tech enthusiasts who care about download speed. In fact, a common user doesn't care much about speed and they look forward to a reliable connection.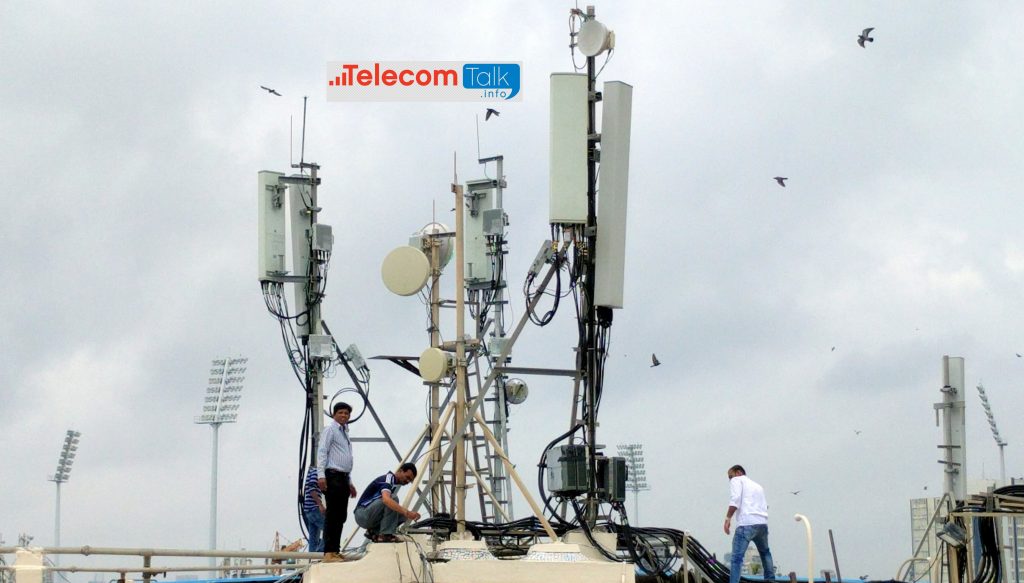 India traditionally is a data-starved country. Its poor wireline and broadband infrastructure took it to the bottom of the world both in terms of download speed and internet penetration. For India to go digital, this should change and broadband should reach every nook and corner of the country. The last-mile connectivity or the last part of the connection to an end-user in India is too poor and fragmented. It is expensive and time-consuming to take wireline broadband to that scale. It will happen eventually, but for the time-being wireless is the feasible option. However, wireless can't supplement traditional broadband as spectrum, the backbone of mobile broadband is limited.
Also Read: Voice over LTE (VoLTE) simplified for the layman
In India, wireless broadband started with the advent of CDMA EVDO data cards. Since user demand increased and more users started using the services, the network became overloaded. When its GSM counterpart HSPA was launched, India got more broadband capacity. However, in a spectrum starved country like India, when 2G networks got strained, operators used 3G networks for carrying voice traffic and to improve network quality. This resulted in most urban 3G sites getting highly congested and even simple browsing over the internet became painful. Last year, I experienced unresponsive 3G connection at many places even with operators keeping a premium charge. So, if operators reduced data charges to even lower levels, the situation could have gone much darker.
Long Term Evolution or 4G has more capacity and due to its better spectrum utilization techniques, it could carry more data for the same amount of spectrum. Also, 4G technology can work on wide spectrum bands, which helped India to allocate more spectrum for wireless broadband. Now India got lot more additional broadband capacity that will help it to advance to the next level. More users shifting to 4G network will help operators in decongesting its 3G network and even 3G-only users will benefit with better responsive network.
A common user rates a network good when his simple uses like WhatsApp, Facebook or any other simple browsing tasks works responsively or when his YouTube video buffers well. 4G has helped operators to achieve this with additional data capacity and to have more happy customers. For a normal user who asks why he needs 4G, I would like to say he will get a responsive network and a better experience. It will help operators to free up its 2G, 3G networks to carry more voice. This will also help the end-user with less call drops and better call quality.
Why is 4G Price High in India?
Now let us come to the second part of pricing of data where users complaint about exorbitant data charges. In India, 3G spectrum was too fragmented and costly. Some operators who got spectrum couldn't invest more on networks due to financial troubles. In almost all circles in India, there was just 1-3 operators who invested aggressively in networks due to lack of spectrum and other operators where using same bandwidth via ICR sharing. This led to an uneven match between demand and supply of broadband pipes. Even with these rates, networks get choked. Telecom operators has to play a bigger societal value of providing optimal connectivity to everyone. Globally operators who gave importance to customer experience and network quality gained over those operators who went for pricing. Heavy downloads only helps few users and degrade the network for mass population and most of the users needed reliable connectivity.
With the aggressive roll out of 4G by telecom operators in the short term, prices tends to fall as supply has gone up. But as day passes, more and more users are starting to use internet and even the existing users are consuming more data. Since 4G has more supported frequency bands operators can increase the capacity to meet up the demand for a certain time. By that time, operators can take fiber to every part of the country and offload the traffic via wireline broadband. So 4G helps a country like India to reduce the time needed to roll out broadband to every parts of the country which benefits the common user ultimately. In this digital era, India can't be left behind with poor broadband penetration.
Also Read: Our Analysis on various types of mobile consumers and what Indian 4G operators can learn from it
I, sincerely, request every readers to encourage all their friends and relatives to move on to 4G which will help them to get good responsive data and clear voice connectivity in the long term. I also urge every retailer to encourage their 4G handset customers to upgrade to 4G networks for free. This is because, with every shift to 4G networks, the 3G networks become less congested providing enhanced user experience to 3G handset customers. This will also help the retailers to earn more as users tend to spend more with better network experience.
DISCLAIMER : Views expressed above are the author's own