The stand-alone version of Facebook's Messenger, the Messenger Lite, finally hit the Indian markets today, months after it was released globally. The app is available for all Android users in the country to download via Google Play.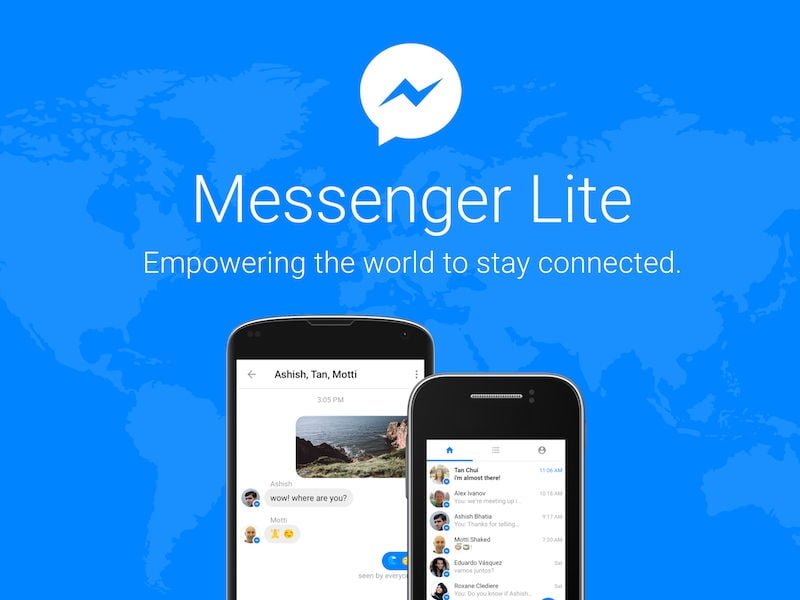 The company came up with the 'lite' version of its Messenger to ensure that people can use the app even in low bandwidth situations to connect to the rest of the world. Just like the Facebook Lite, the Messenger Lite is a fast, lightweight, and simpler version of the app that is basically aimed at low-end Android-running smartphones used in emerging markets with prevailing slow internet connections.
The Messenger Lite takes up very less space and fewer resources than the original app and just because it uses less memory does not mean that it comes with any fewer features. The Messenger Lite offers almost all basic functions of the original app from photos, texts, and links to even emojis and stickers. Despite all these features, the application is just under 10MB in size, making it quicker to install, and it even takes less time to boot up.
With the growing popularity of Voice calls over data, Facebook has retained the voice calling feature in the Messenger Lite along with the 'active now' indicator that lets your Facebook contacts know that you are online. The Lite app was initially rolled out back in April in countries such as Japan, Vietnam, Germany, Netherlands, Peru, Turkey, and Nigeria.
Alongside the announcement of launching the Messenger Lite in India, Facebook also announced that it would be rolling out advertisements to its Messenger app. These adverts will be found in the home tab of the application, and when clicked on them, the user will be taken to the advertiser's page.
Back in 2015, the company launched the Facebook Lite app for Android users in the country. The idea behind this app was also the same – to be able to work on low-end Android devices in patchy network conditions. The Facebook Lite was the absolute basic version of the app and was less than 1MB in size. Currently, the Facebook Lite is available in over 150 countries and also comes with support for 55 different languages. In just a few months time, the app crossed the 200 million users mark.