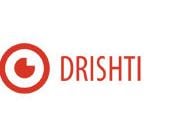 Drishti-Soft Solutions a leading innovator of communications technologies for next-generation enterprises is all set to introduce multi-lingual info-line for farmers across India.
The info-line powered by Drishti employs a complex IVRS supporting 7 regional languages including Hindi, Marathi, Gujarati, Punjabi, Kannad, Telugu and Tamil (another 7 languages would be added soon).
This multi-lingual IVRS provides reliable and high performance software solution for rural India farmers who can create their personalized service comprising of localized weather updates, crop advisory, agricultural rural news and market prices in 11 states, from a wide menu of 250 crops and 1200 local and national markets, in the local language of their choice.
As Girisha R, Area Sales Manager, Drishti-Soft explains - "The process required a complex IVR that incorporated multi-lingual support and enabled skill-based routing. The IVRS included a unique feature called Personalized IVR. In this, the system automatically recognizes a caller based on interaction history and treats the customer with appropriate language. Many other customizations were made to our standard product to map the process requirement of this Rural IVR. A mammoth effort in such innovative processes serving Rural India is towards the challenge of achieving extremely low costs per transaction, which was met successfully with Ameyo IPCC"