It is day 4 of spectrum auctions and the same has come to close after 28 rounds of aggressive bidding. High demand was seen in 1800 MHz whereas 900MHz noticed less demand.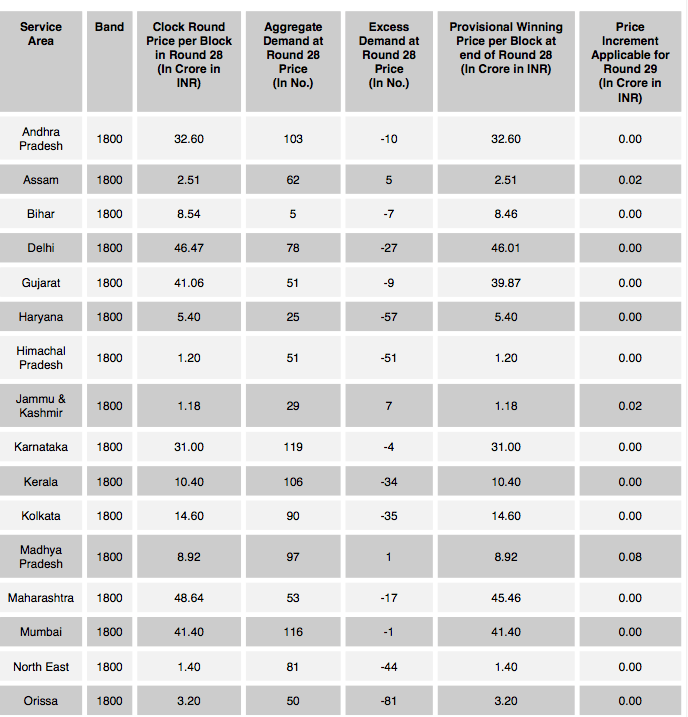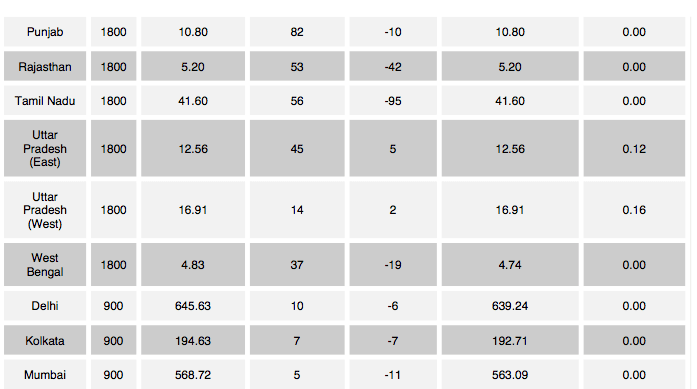 Out of the total amount of Rs 52,689 crore Rs 30,754 crore were the 1800 MHz band and Rs 21,935 crore was for the 900 MHz band. Talking about the 900 MHz band, the price for Delhi shot to t Rs 639.24 crore per megahertz which 78 per cent higher than its base price of Rs 360 crore.
Mumbai reached Rs 563.09 crore per MHz which is 72 percent higher and Kolkata touched Rs 192.71 crore per MHz which is 54 percent more than the reserve price. As far as the 1800 MHz band is concerned, Assam, Jammu and Kashmir, Madhya Pradesh, UP East and UP West service areas were the ones that dominated the auction.