BSNL the largest PSU operator will soon extend its smart payphone service in partnership with Navitel corporation private limited to the remaining three south zone circles of Karnataka, Kerala and Andhra Pradesh including Telangana. Currently BSNL provides this public payphone service only in TamilNadu circle including Chennai.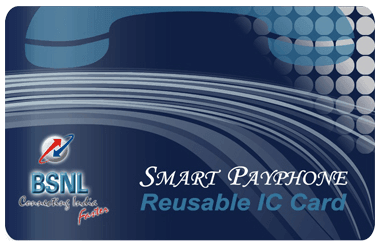 NCPL is the Smart Payphone Operator for BSNL and the service is offered through chip integrated reusable smart cards which come with lifetime validity. The smart cards need to be inserted into the payphone before dialing the desired number and the call charges will be deducted from the balance in the card. The card can be recharged through coupons which can be purchased at retail outlets.
The recharge process is fairly simple, the subscriber scratches the recharge coupon and gets the recharge pin code. The user then inserts the smart card into the payphone and presses F1 key and dials the recharge pin followed by F1 again and the card is refilled with the coupon denomination. Alternatively the user can also insert coins into the payphone to recharge the smart card.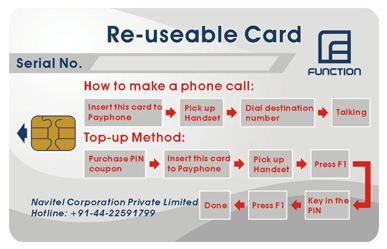 BSNL has currently installed these Payphones in public places like Airports, bus stations, hospitals, schools, colleges, hostels and High court complex in Chennai and plans on doing the same in Karnataka, Kerala and Andhra Pradesh circles. BSNL says currently over 300 million people in India use public phones and its smart payphone is aimed at servicing this segment with modern day technology.