BSNL has introduced promotional tariff offer for MNP customers in Punjab circle. The new plan voucher 79 offer reduced call rates and bundled usage for MNP port in customers. The promotional tariff offer is available for 90 days starting 01-12-2015.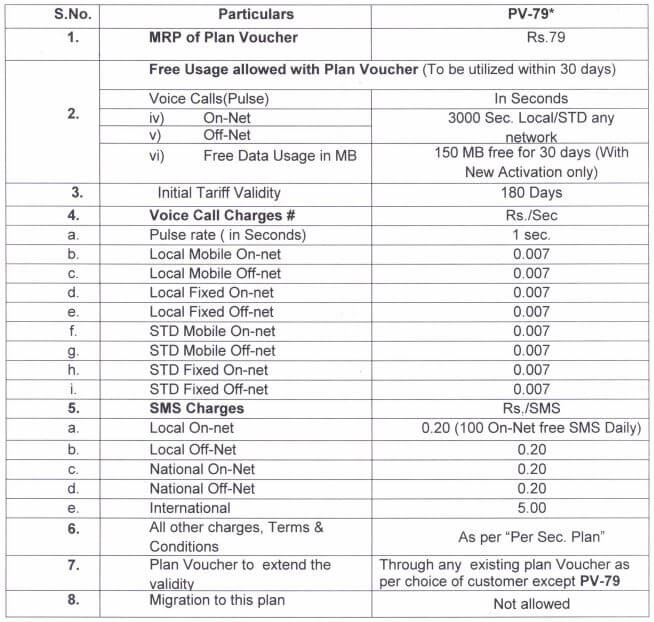 The new promotional offer comes bundled with 3000 Local/STD seconds to any network and 150MB data usage for 30 days. Customer will also get reduced calling tariff of Rs 0.007/sec to any network and SMS rate of Rs 0.20 for 180 days. After 180 days, normal calling charge is applicable as per plan opted by customer.
BSNL is offering rock bottom tariff of just Rs 0.007/sec which translate to 42p/min to any network in the country. With the bundled usage of 3000sec and 150MB this make the plan voucher 79 total value for money.