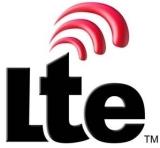 It seems the war between WiMAX& LTE-TDD is over in Indian geography as all BWA operators are going to opt LTE as next-gen technology.
Last shock to WiMAX comes when it has reported that BSNL who already rolled out WiMAX on commercial basis in some circles, is chalking out to roll out LTE as 4th generation technology.
WiMAX-Forum, the promoter of WiMAX was betting high on the PSUs for the mass WiMAX roll out in India. It looks the dream is not the reality. WiMAX lost the game. Even HSPA/HSPA+ looks mere with LTE's super speed and low latency.
LTE has better compatibility with current 2G & 3G technology.
As per Business-Standard report BSNL CMD clears that current WiMAX offering will be continued, while metros and urban areas will have LTE. He did not commit any date or time for LTE roll out from BSNL side.PSUs - MTNL and BSNL grabbed the BWA spectrum in 2009, one year before the BWA auction for private players.
MTNL planned to conduct a tender for WiMAX rollout, but later cancelled it. In April end it was reported MTNL has decided to postpone WiMAX plans for Delhi and Mumbai for time being. Recently Light Reading India reports that LTE trial from MTNL is being planned. But the source also says that MTNL will offer LTE in pockets, no widespread coverage like 3G.
Private players who won BWA auction in 2010 are on the way to LTE. The only pan India BWA spectrum holder Reliance Industries keeps all plans under cover. When RIL chose LTE as next generation broadband services, it creates a LTE wave in the country and other BWA winners plan for LTE. RIL Infotel will have world's largest LTE network.
RIL Infotel conducted trials with Qualcomm & Ericsson and Samsung, but there is no official publication of these. Till date Reliance did not figure out LTE vendors. But experts saying RIL will choose many vendors for different circles. There is also strong rumor that RIL is planning to buy out a 2G/3G mobile operator to provide voice services too.
Qualcomm who participated in BWA auction just to ensure LTE rollout, has told they will exit the market once LTE is roll out in early 2012 as they will sell BWA licenses to Indian operators. Market speculations are Airtel and Aircel are on the race to buy Qualcomm's 4G assets in India. Qualcomm did make a trial of LTE with Ericsson in last year.
This month Aircel has made a LTE trial with Huawei Technologies, using a Huawei multi-mode modem, which is powered by Qualcomm made chipset.Airtel which has burden of African roll out is still not clear about LTE roll out. Well it is confirmed that Airtel votes for LTE too.
Tikona & Augere are two smaller BWA players – owns BWA spectrum in 5 and 1 circles respectively. Tikona cleared that they are on wait-n-see policy to deploy WiMAX or LTE. Current situation of LTE as all operators'c hoice indicated Tikona will also go for LTE. Augere has WiMAX business in Bangladesh and Pakistan using brand name of Qubee.
As India is to be largest hub for LTE deployment in major proportion with all operators commit for LTE it starts race for vendors like Samsung, Nokia Siemens, Alcatel-Lucent, ZTE & Huawei who are specialized with LTE.
At the end consumers are not thinking about the technology, all we need affordable tariffs with good services from wireless broadband operators. While 3G cannot satisfy us, we are waiting for 4G/LTE. But question is when LTE will be available commercially in India?
Operators especially Airtel and Aircel are reluctant to start LTE services as they spent a lot to start 3G. Also the roll out obligation makes them to wait & see. Also without a proper ecosystem, LTE roll out will be not so wise.
Roll out obligation for BWA players is 5 years after the spectrum is allocated to operators.
Within 5 years metros to be covered 90% while at least 50% of the rural SDCAs are covered for Category A, B and C circles.Aricent Inc, a system integrator and service provider information technology vendor plans for franchiese route to enter BWA, as they are in talks with an undisclosed operator who is exploring the option of cost-effective rural model of BWA service delivery.
At this point I think LTE may be launched from some operators during Q1 of 2012 in some circles which are thought to be profitable.